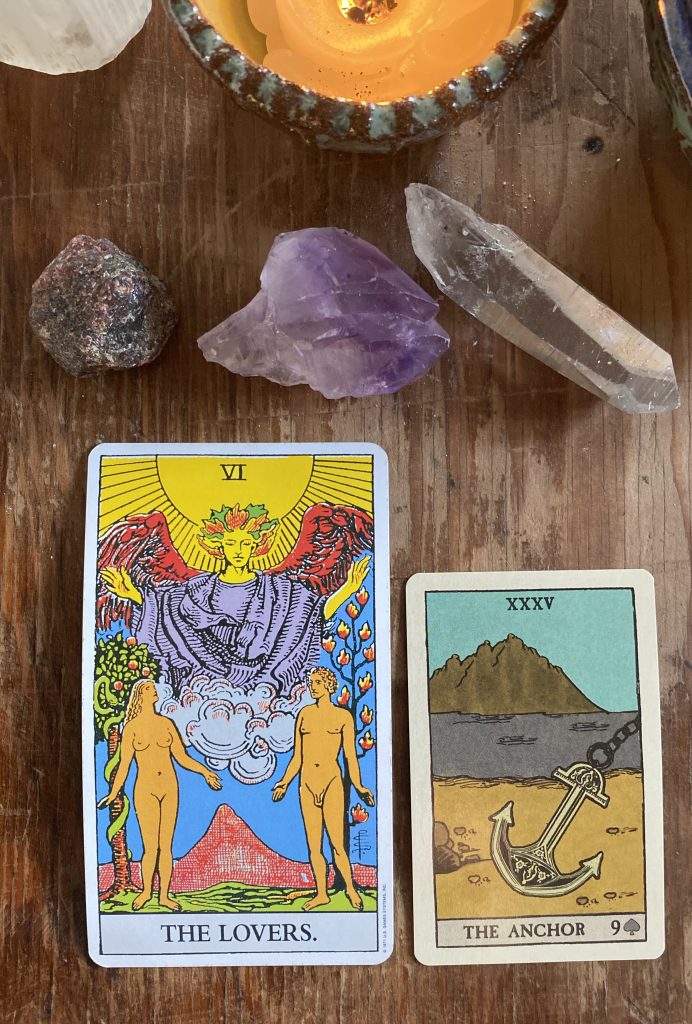 I am doing a daily Tarot draw asking the Spirit, what message do you have for the world to help us to manifest our highest good?
Message to the World
January 27th, 2020
THE LOVERS – Tarot
THE ANCHOR – Lenormand
Spirit is our anchor, always watching over us and keeping us on the path to our highest good.
As we navigate this lifetime, we will be continually balancing our physical and material desires with our spiritual path.
Today's message is a reassurance that the Divine is always with us and accessible. When we need guidance, all we have to do is listen.