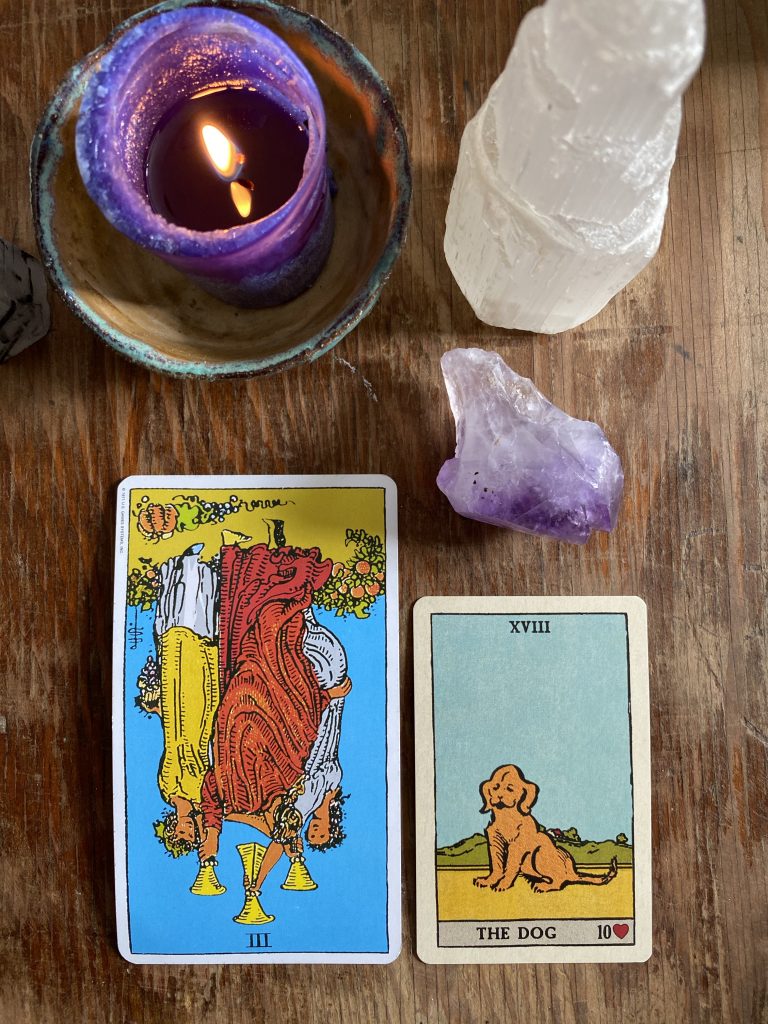 I am doing a daily Tarot draw asking the Spirit, what message do you have for the world today to help us manifest our highest good?
Message to the World
February 12th, 2020
THREE OF CUPS REVERSED – Tarot
The Three of Cups is about celebration, gathering with friends, elevating your spirits. In the reversed position, it could indicate that we have been spending too much time alone.
THE DOG – Lenormand
The Lenormand Dog represents a loyal friend, partner, trusted companion, or dog. It could be your therapist or pastor. It is someone who has your back and who you trust.
I think our message today is to celebrate whoever that dog card symbolizes for us. Break from routine and set up a date to do something purely for friendship, whether it is meeting a friend to go dancing, or taking our dog for a walk. Get out and celebrate friendship.
Sometimes the three of cups reversed can indicate excessive partying or drinking alone. If that resonates with where we are in life right now, these cards could be advising us to seek out a support group or a counselor today.
#dailytarotcard #heartfelttarot #dailytarotreading #tarotreadingswithheather #threeofcupsreversedtarot #thedoglenormand