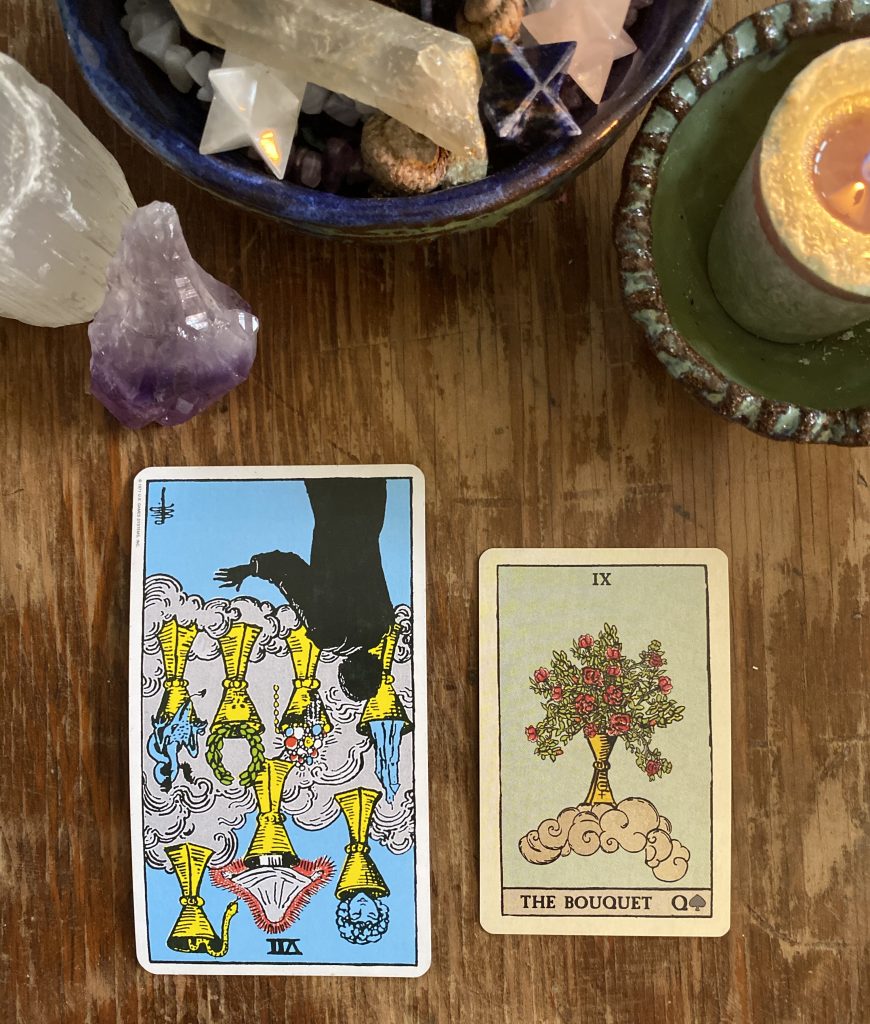 I am doing a daily Tarot draw asking the Spirit, what message do you have for the world today to help us manifest our highest good?
Message to the World
February 18th, 2020
SEVEN OF CUPS REVERSED – Tarot
THE BOUQUET – Lenormand
Our imaginations and inner fantasies are a gift to be treasured.
It is the power of our imaginations that allow us to come up with innovative solutions when we face challenges.
Our message today is to nurture our imaginations. Take the time to be bored, without distraction, and see what ideas emerge.
#dailytarotcard #heartfelttarot #dailytarotreading #tarotreadingswithheather #sevenofcupsreversedtarot #thebouquetlenormand