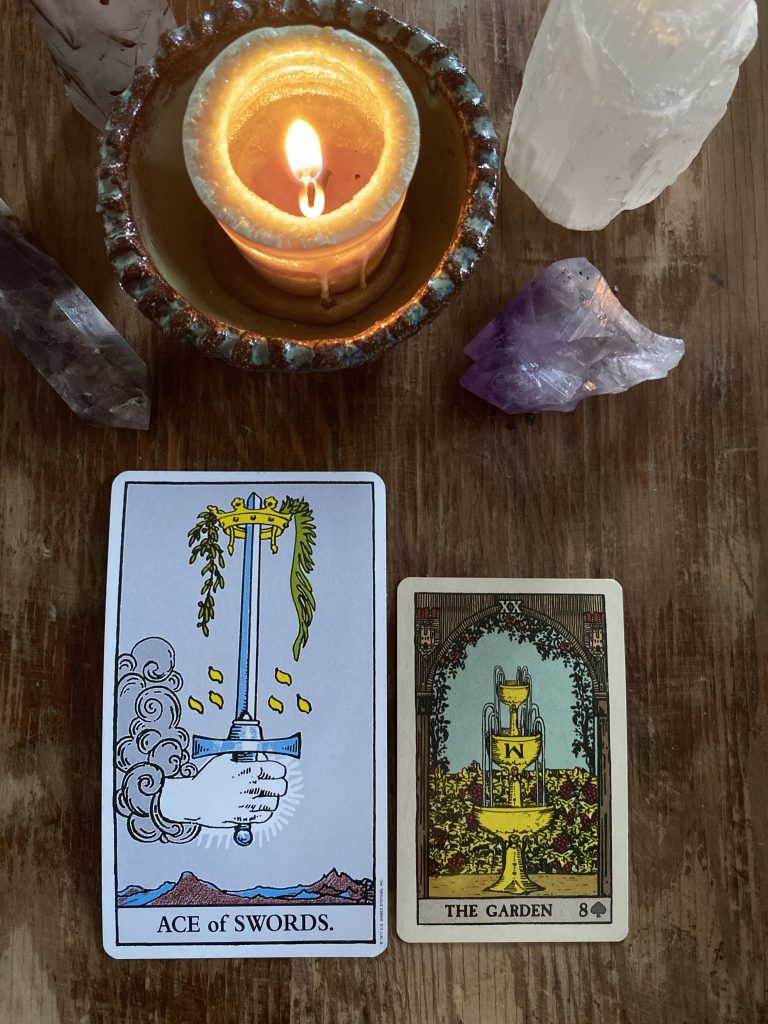 I am doing a daily Tarot draw asking the Spirit, what message do you have for the world today to help us manifest our highest good?
Message to the World
February 24th, 2020
ACE OF SWORDS – Tarot
THE GARDEN – Lenormand
New insights and solutions can be sparked by mingling and networking with others. Today might be a good day to be social, meet new people, and to listen.