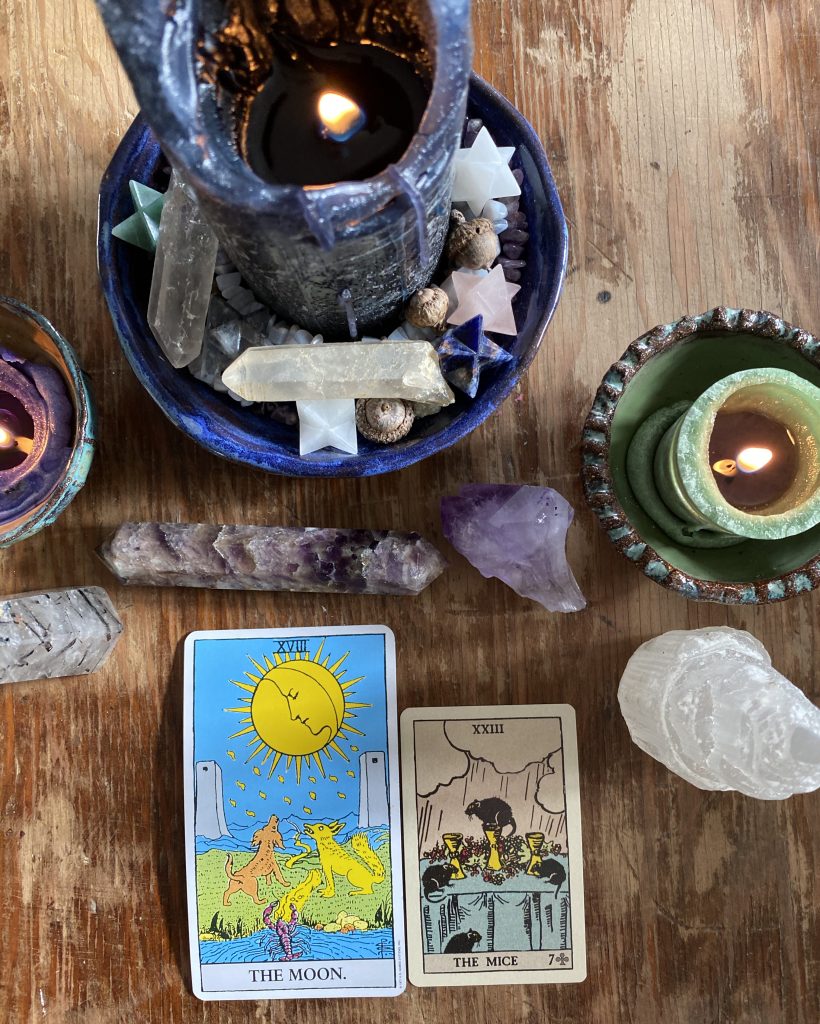 I am doing a daily Tarot draw asking the Spirit, what message do you have for the world today to help us manifest our highest good?
Message to the World
February 27th, 2020
THE MOON – Tarot
THE MICE – Lenormand
If we are feeling anxious, worried, today – it could be that we feel the pinch of the crawfish as it attempts to get our attention.
Something in our subconscious wants to be revealed.
#dailytarotcard #heartfelttarot #dailytarotreading #tarotreadingswithheather #themoontarot #themicelenormand