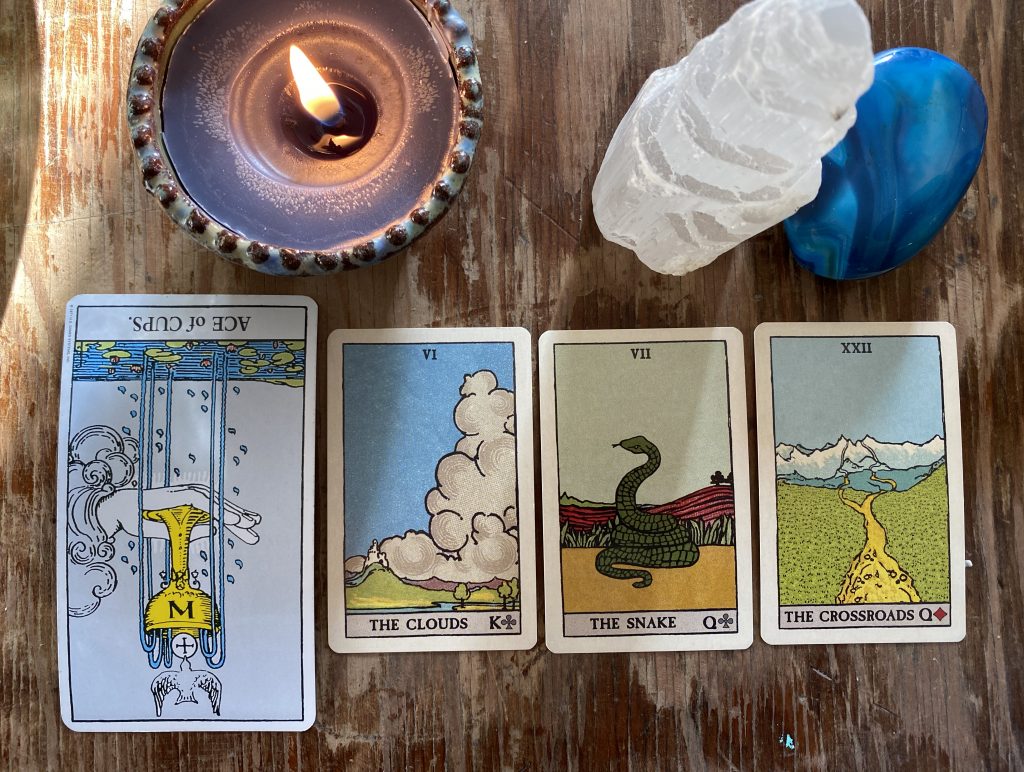 I asked Spirit what message do you have for the world today to guide us towards our highest good?
Message to the World
May 21st, 2020 (12 The Hanged Man, 03 Empress)
ACE OF CUPS REVERSED – Tarot
THE CLOUDS + THE SNAKE + THE CROSSROADS – Lenormand
We may be bombarded with conflicting information, gaslighting us, obscuring our ability to make clear decisions. If we are confused, Spirit is asking us to tap into our hearts, and let our intuition and core, pure, emotions wash away the disinformation and guide our intellect. Air, these days, is full of clutter. Water will cleanse away all but our essential truths. Let's listen to our hearts and define what matters to us foremost. Let that be our guide.