I am doing a daily Tarot draw asking Spirit, what message do you have for the world today to help us manifest our highest good?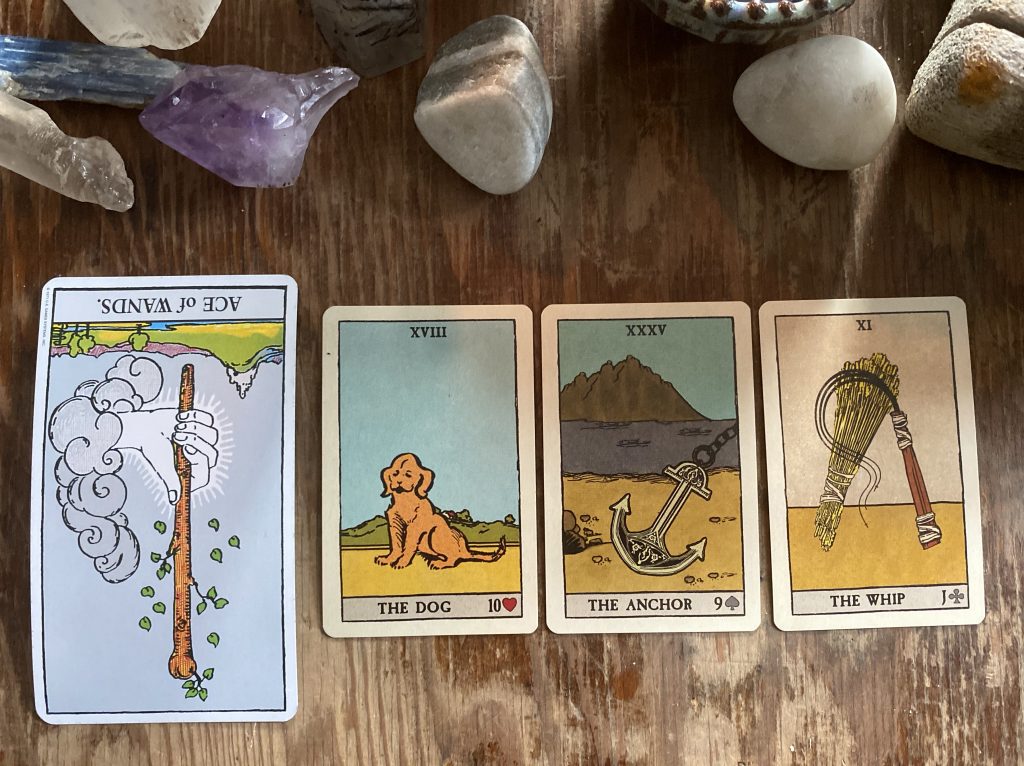 Message to the World
April 9th, 2020
Draw 1
ACE OF WANDS REVERSED – Tarot
THE DOG + THE ANCHOR + THE WHIP – Lenormand
If we are struggling to manifest our creative ideas, projects, and ambitions because of long term struggles with addiction or hardship,
today is a good day to find a coach or mentor. Even talking to a steadfast friend might help. These cards strongly suggest the benefit of working with someone outside yourself to help you gain traction.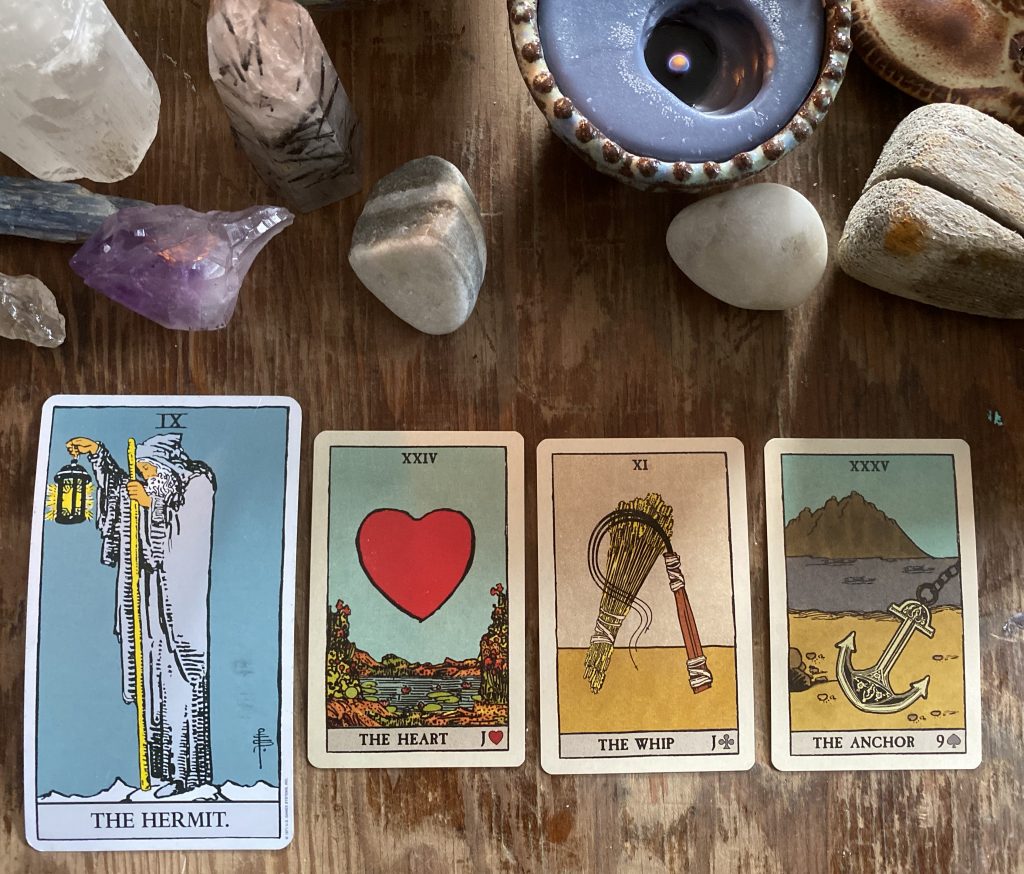 Draw 2
THE HERMIT – Tarot
THE HEART + THE WHIP + THE ANCHOR – Lenormand
With the Hermit as the primary card, I see the Lenormand clarifiers as referring to how hard it is to love ourselves, to view ourselves honestly, and accept what we see with kindness. It takes a consistent effort of self-evaluation and shadow work to heal and learn to forgive our blemishes and push ourselves towards our highest good. This effort will be life long, but so so rewarding. Shine Spirit's light inside ourselves and gather all of our fragments and facets up in love.