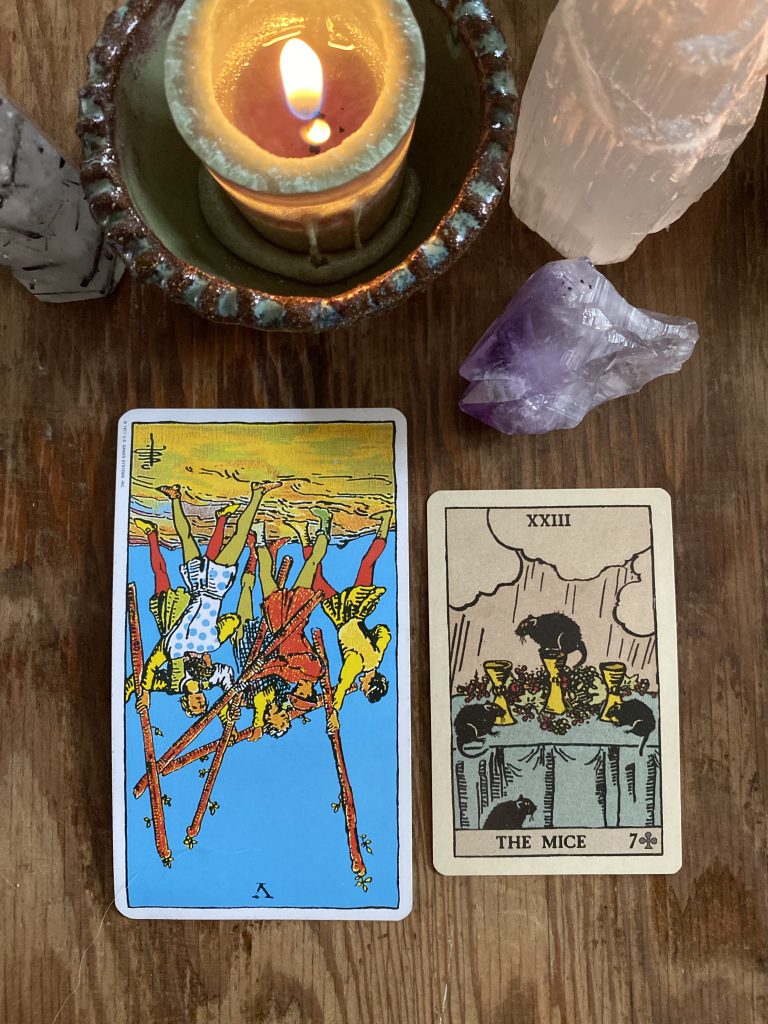 I am doing a daily Tarot draw asking the Spirit, what message do you have for the world today to help us manifest our highest good?
Message to the World
February 25th, 2020
FIVE OF WANDS REVERSED – Tarot
THE MICE – Lenormand
Sometimes it is hard to let go of things that we have experienced, words exchanged, decisions made.
We can beat ourselves up, arguing, reliving the moments of conflict inside our heads and hearts. Poking at what we wish we'd done differently, or at the emotional bruise, worrying at it like a loose tooth.
This constant snarl of regrets can eat at us, feed anxiety, slowly erode our health, our sense of well being, and our relationships with the people around us.
Our message today is to breathe deeply. Inhale all the good of Spirit and exhale all of our regrets. We can learn from them without clinging to them. Carry with us the wisdom gained, and leave the regrets and grudges behind. One buoys our journey, the other impedes it.