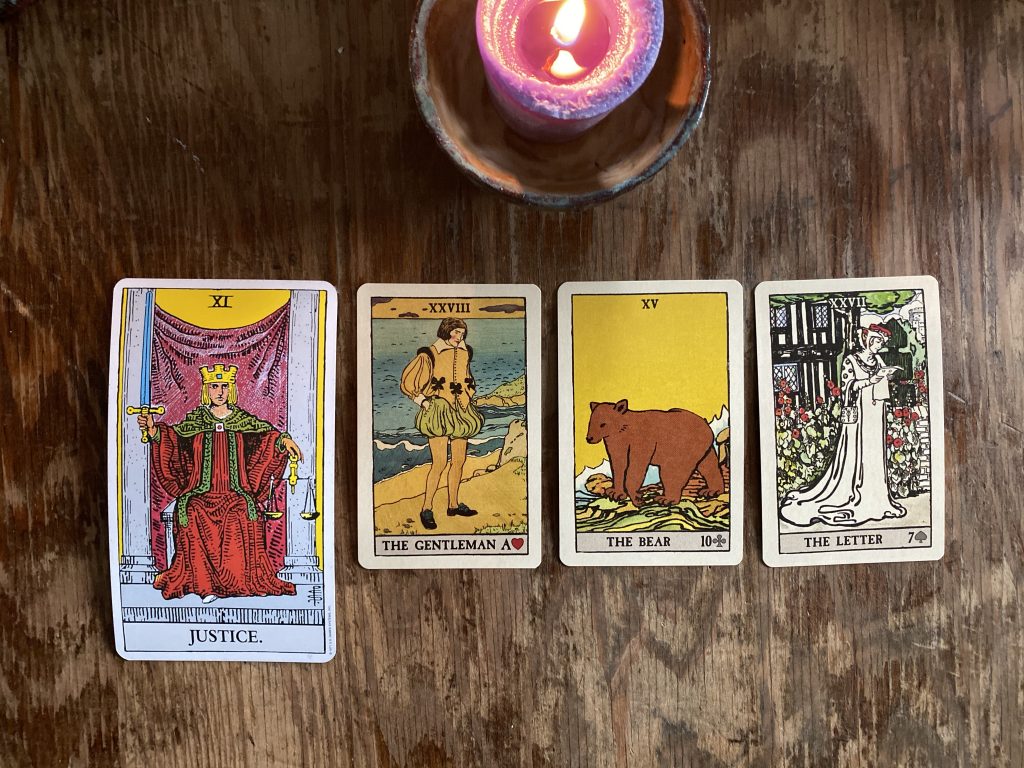 I am doing a daily Tarot draw asking Spirit, what message do you have for the world today to guide us towards our highest good?
Message to the World
April 28th, 2020 (18 The Moon, 9 The HERMIT)
JUSTICE – Tarot
THE MAN + THE BEAR + THE LETTER – Lenormand
The Bear (protection)
The Man + The Letter (postal worker, blogger, journalist)
Our professional journalists and postal workers protect Justice. They ensure that we have access to even, unbiased, information. In turn, we need to protect them. The freedom of the press and the guaranteed delivery of our mail is a crucial ingredient in a just and equitable society. We need to ensure that ballots can be mailed without bias, that letters can be sent without prejudice, that those journalists who try to look for impartial facts are not censured.
Through these voices, we will be able to look back on events with clear eyes to judge for ourselves accountability and consequences.