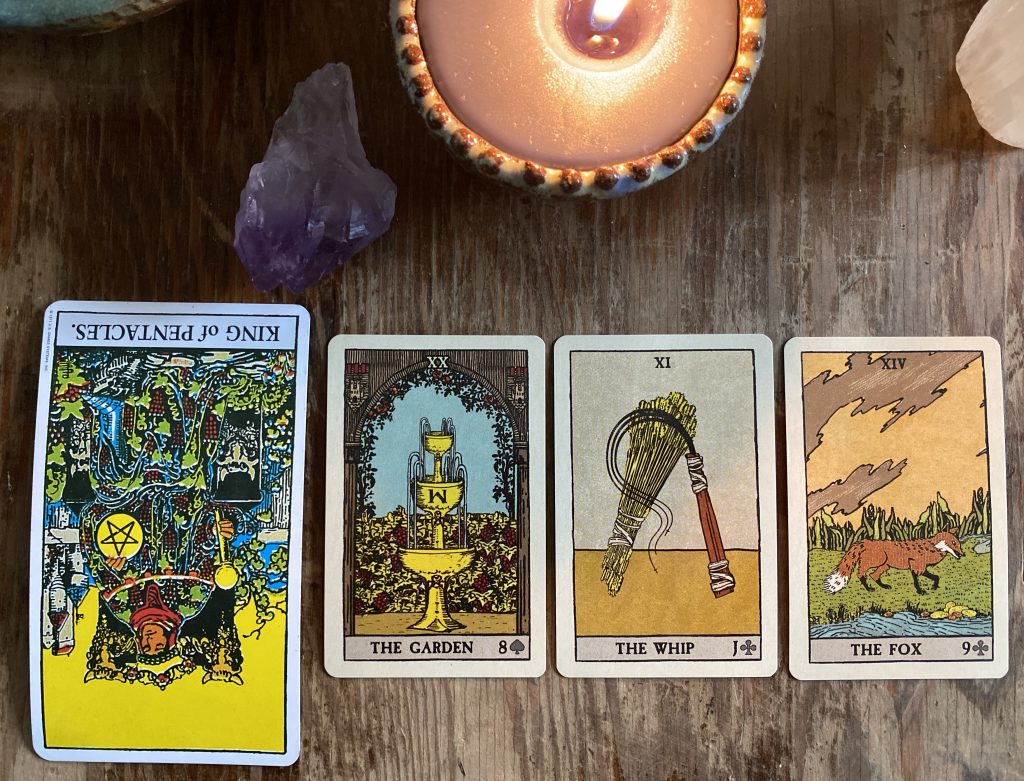 I am doing a daily Tarot draw asking Spirit, what message do you have for the world today to help us manifest our highest good?
Message to the World
April 3rd, 2020
KING OF PENTACLES REVERSED – Tarot
THE GARDEN + THE WHIP/BROOM + THE FOX – Lenormand
The Fox: one's work, and also cunning.
The Whip/Broom: clearing away, sweeping out.
The Garden: gathering places
As public gathering places are being swept clean, emptied by the measures to contain the spread of COVID19, jobs are being affected. Many of us either are not able to work, or our customers are unable to work. It is going to take strategy and cunning to figure out how to keep our households financially stable.
Pentacles are the suit of earth and symbolize coins, hearth, and home.
Today we are being asked to put on our crowns, and manage our kingdoms, to prepare for the upcoming weeks and months.
Spirit advises us to get an accurate look at our expenses and to come up with a budget, a strategy. What bills might we be able to defer? Are there loans or unemployment benefits available? What can we cut out of our expenses? What other options for income do we have?
We can empower ourselves and remove some of our future anxiety by figuring out a plan today.