I am doing a daily Tarot draw asking Spirit, what message do you have for the world today, what guidance, to help us manifest our highest good?
Messages to the World
March 30th, 2020
I randomly drew the first set of cards without shuffling first and then thought I'd better try again, and shuffle them before pulling from the decks. So I have two messages for us today.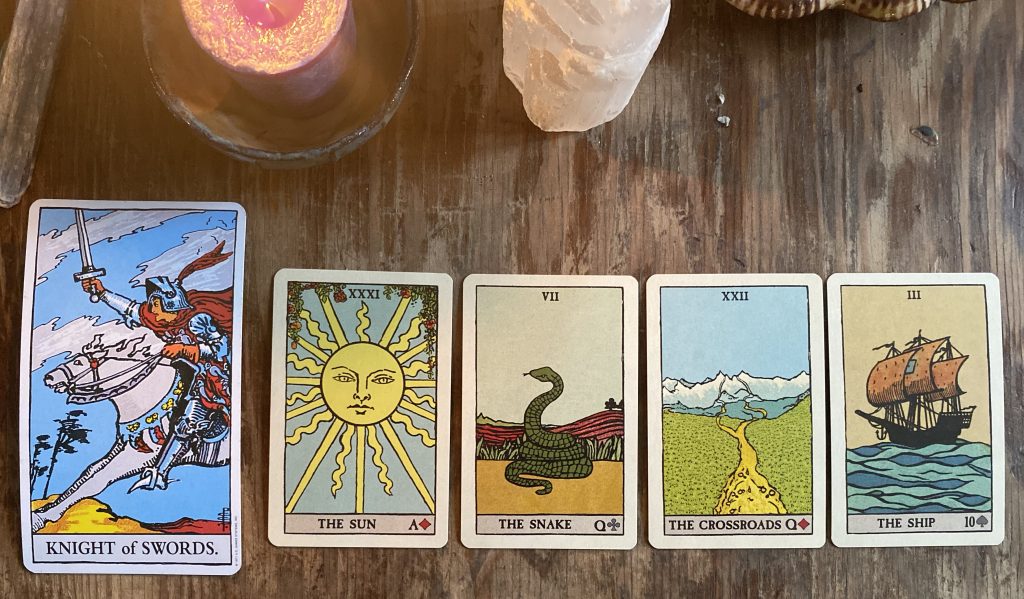 1st Draw:
KNIGHT OF SWORDS – Tarot
THE SUN + THE SERPENT + THE CROSSROADS + THE SHIP – Lenormand
The Knight of Swords is urging us (from the safety of our self-isolation) to rush the word out. Shout out our truth to the world. What truth? The Lenormand cards are specific. Spread the information that the Sun (coming to light, revealing) has exposed about The Serpent (the poison, the lies).
As the aggressive spread and fatality rates of COVID19 increase, it is so crucial to get the facts out to our communities so that they are armed with accurate information when faced with decisions (The Crossroads) about leaving their homes and/or traveling (The Ship).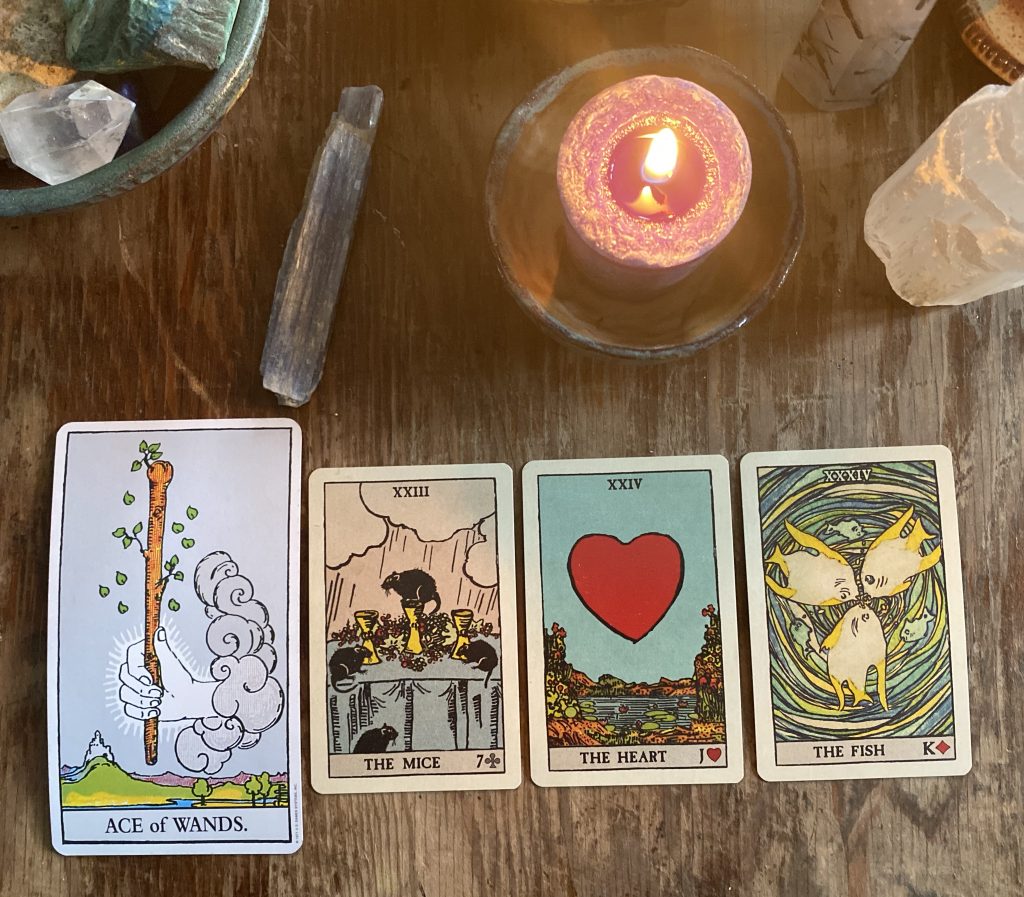 2nd Draw:
ACE OF WANDS – Tarot
THE MICE + THE HEART + THE FISH – Lenormand
In the second message, I see that we are anxious (The Mice) about the finances (The Fish) of our loved ones (The Heart), or about money in general. The Ace of Wands is encouraging us to come up with new solutions, pursue new ideas on how to generate streams of income that are rooted in activities that we love, in our passions.
This message could also be encouraging us to brainstorm new and innovative ways to supplement the incomes of those that we hold dear.