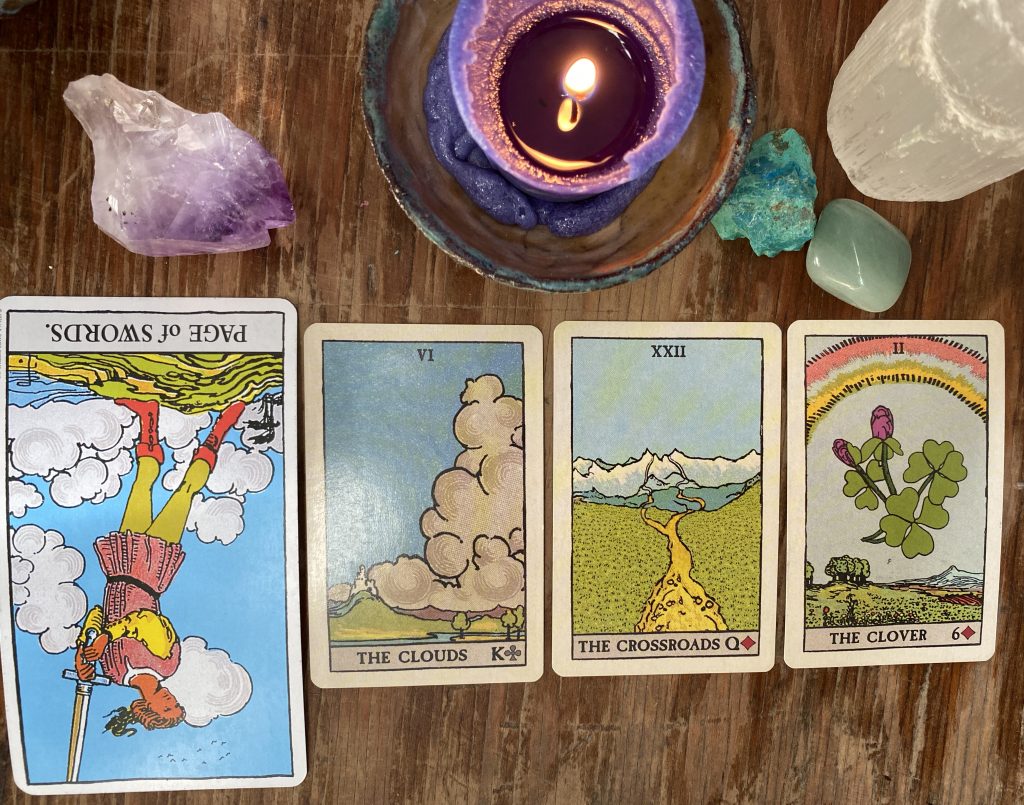 I asked Spirit what message do you have for the world today to guide us towards our highest good?
Message to the World
May 13th, 2020 (13 Death, 04 The Emperor)
PAGE OF SWORDS REVERSED – Tarot
THE CLOUDS + THE CROSSROAD + THE CLOVER – Lenormand
The Lenormand cards are indicating that we may be experiencing confusion about which direction to take, what choices to make to get positive outcomes – to get to the other side. It feels like a bit of a gamble.
The Page of Swords reversed shows us at a standstill, trying to figure out what is truth and our next course of action. The reversed position might also encourage us to look inside and tap our intuition to help us figure out what we believe before we strategize our next steps.