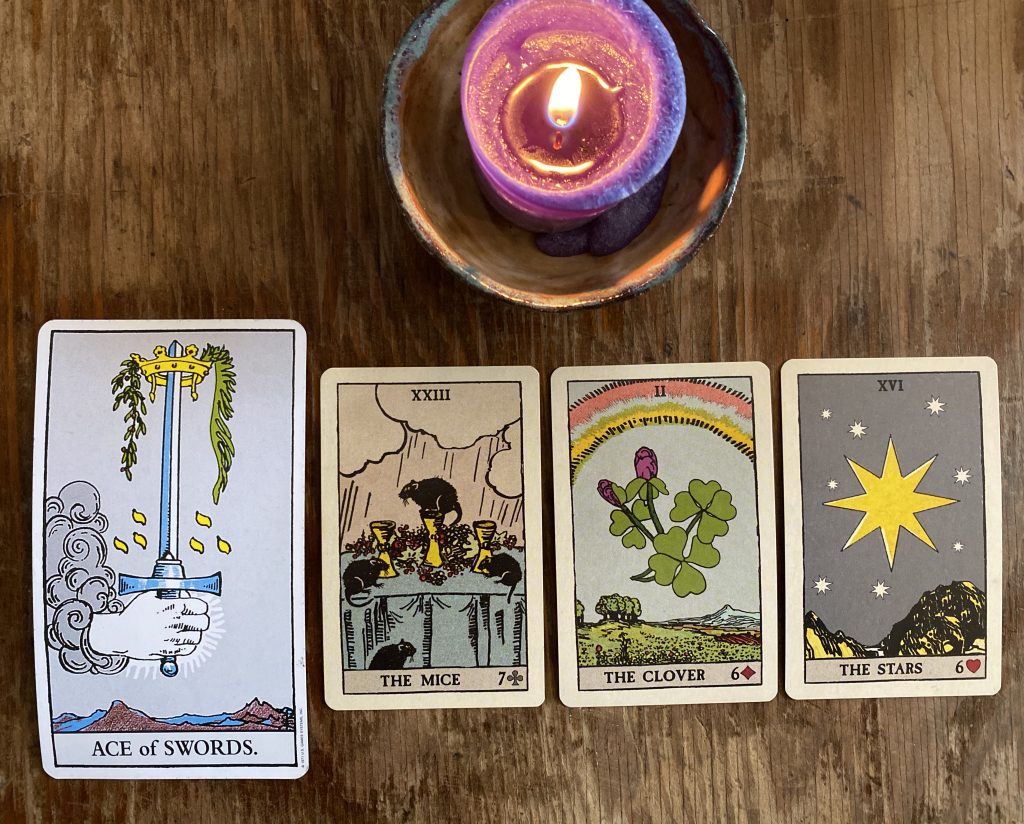 I am doing a daily Tarot draw asking Spirit, what message do you have for the world today to guide us towards our highest good?
Message to the World
April 30th, 2020 (11 Justice, 02 The High Priestess)
THE ACE OF SWORDS – Tarot
THE MICE + THE CLOVER + THE STARS (butterflies, anticipation, performance anxiety, very good luck) – Lenormand
We may be feeling some stage fright and nervous anticipation about reaching out and owning our authentic truth. Wielding that sword, speaking from our hearts, can be both liberating and terrifying. Spirit is telling us through these cards that communicating from an authentic place will bring positive changes to our lives. Speak out.