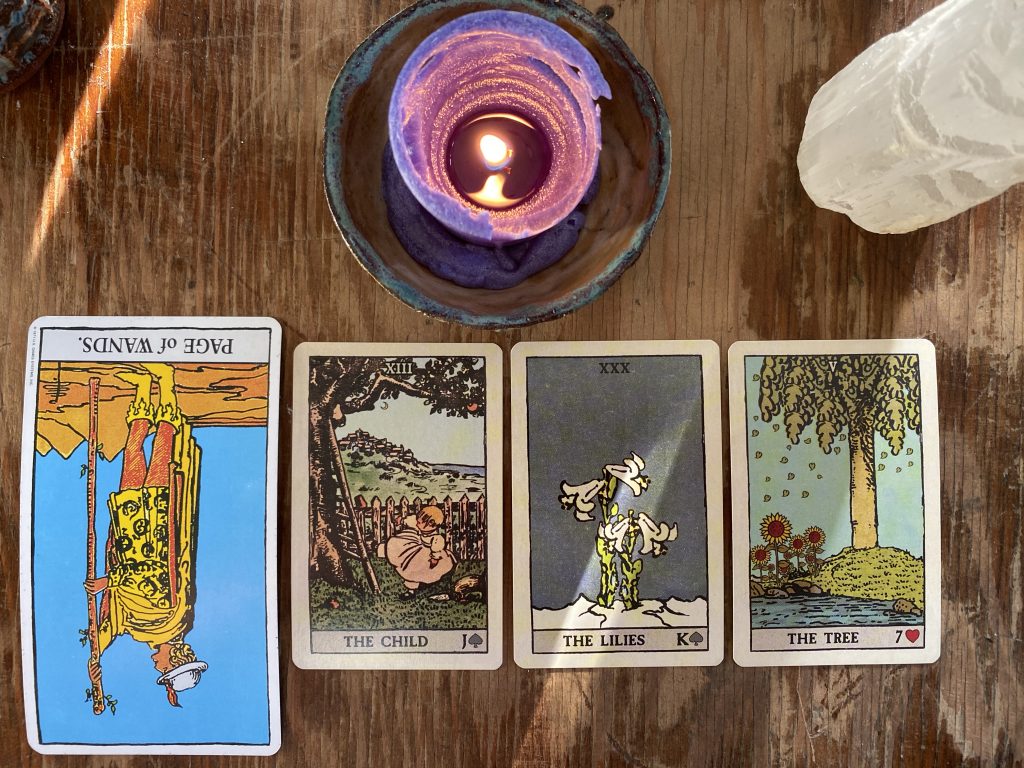 I asked Spirit what message do you have for the world today to guide us towards our highest good?
Message to the World
May 19th, 2020 (19 The SUN, 10 Wheel of Fortune, 01 The Magician)
PAGE OF WANDS REVERSED – Tarot
THE CHILD + THE LILIES + THE TREE – Lenormand
I was ready to run, fired by my passion, but now I am suspended. Perhaps the launch into adulthood from my vocational training landed me back in my parents' home, sheltering-in-place with a scarcity of work options. People around me are scared. I am unable to celebrate my achievements with my peers. The world needs me at the top of my game, making choices focused on the well-being of others, filtered through conflicting facts. I am being challenged to grow up fast. I have the tools and training. If I set an intention, I can make it happen.
Or, perhaps I am an older person, considered mature, and have started thinking about the lessons that COVID19 is offering the world. My world's perspective has shifted. My mind has become fertile ground for new ideas, ideas on the importance of spiritual peace, of health. I am considering how to pursue passions that align with my highest good. I am not afraid to begin a new vocation. I am incubating ideas.