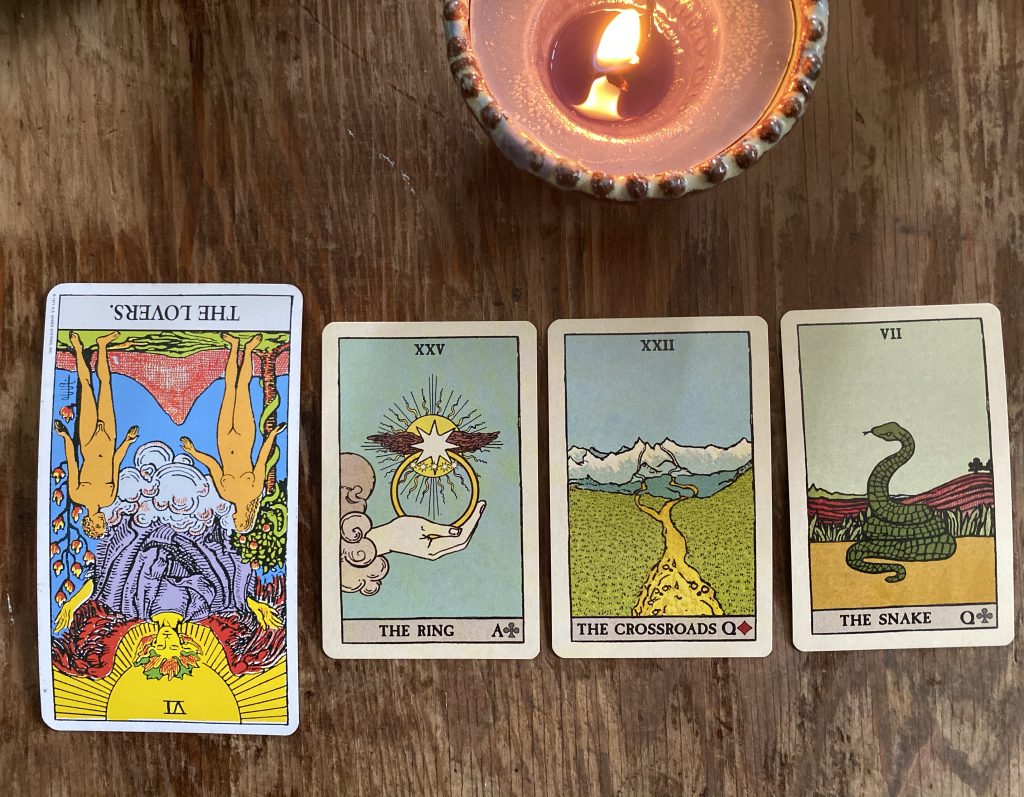 I asked Spirit what message do you have for the world today to guide us towards our highest good?
Message to the World
May 24th, 2020 (15 The Devil, 06 The Lovers)
THE LOVERS REVERSED – Tarot
THE RING + THE CROSSROADS + THE SNAKE – Lenormand
Sometimes we might find ourselves at a fork in the road where all the choices are complicated, and we can't see any positive outcomes.
The Lovers reversed tells us to search for guidance inside ourselves. Ask our shadow child. Ask our inner child. They may have insights that we are overlooking. Ask our hearts.
Have we made promises, contracts with unhealthy parts of ourselves, and do those contracts still serve us? Have we made promises to our highest good that we've forgotten? What do we want to explore further?
When faced with the fear of a wrong turn, we must stop and consult our intuition, letting the external chatter and opinions fall away. This is our journey, and as long as we truly understand why we make our decisions, we can more easily learn from them.