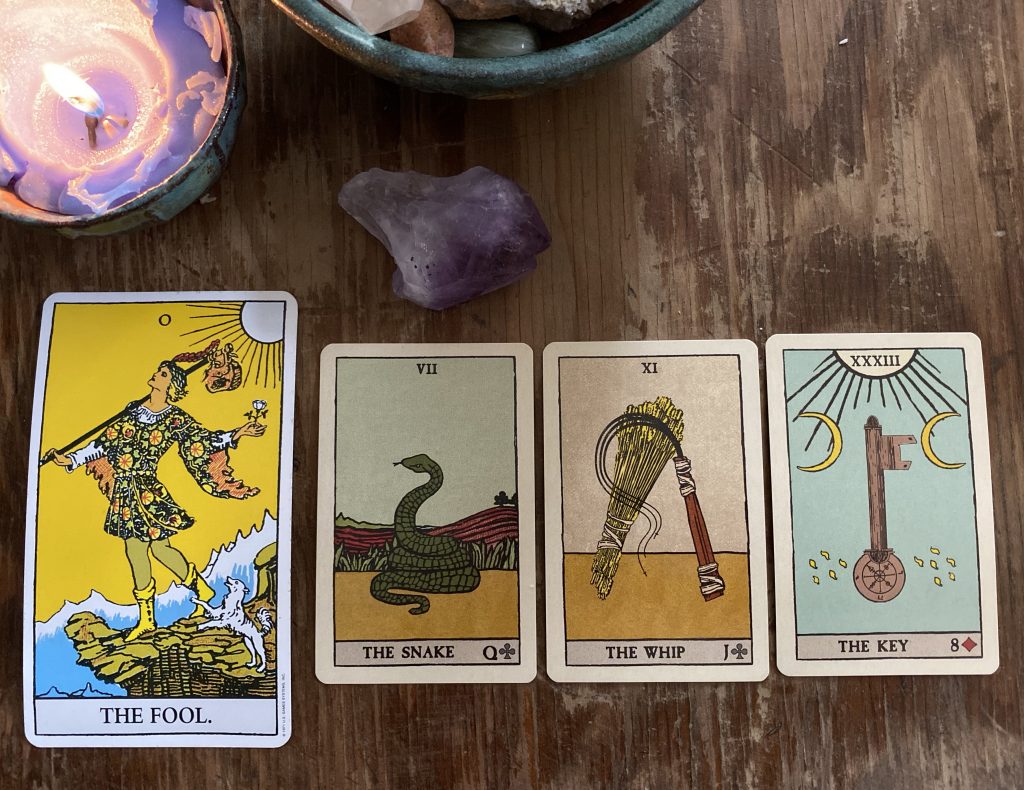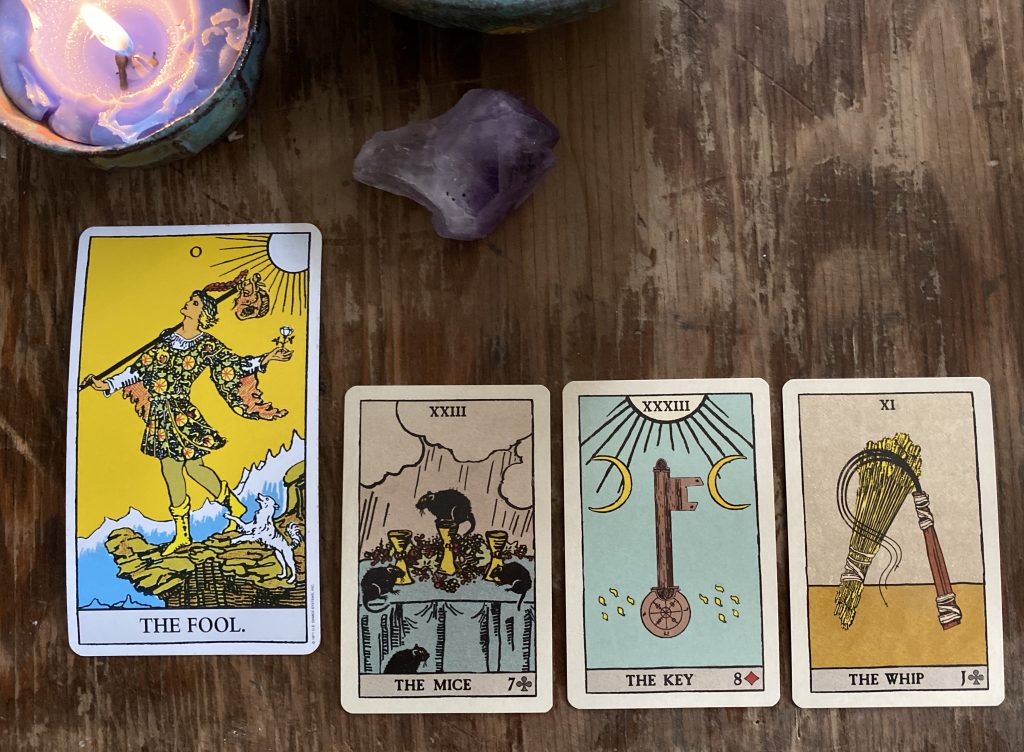 I am doing a daily Tarot draw asking Spirit, what message do you have for the world today to help us manifest our highest good?
Message to the World
March 25th, 2020
THE FOOL – Tarot
1st draw: THE SNAKE + THE WHIP + THE KEY – Lenormand
2nd draw: THE MICE + THE KEY + THE WHIP – Lenormand
The Fool card is telling us that we cannot control events, and, like the Fool, we need to relax our grip on needing control. For our peace of mind.
However, the three clarifying Lenormand cards are a warning.
The Snake (lies), The Whip (debate), The Key (secrets and success)
Some of the individuals debating solutions right now do not have our best interests at heart and are working towards secretly ensuring their own success.
I reshuffled and pulled the clarifyer cards again. And the second result was also a warning.
The Mice (stealing), The Key (success), The Whip (debate)
Our personal success is being eroded by those people debating.
Like THE FOOL, we don't have control of a pandemic and all of the fallout from it. Right now, life feels like we are stepping off a cliff. Our message today from Spirit, however, is to be careful who we listen to, who we follow.
There are people in power who would line their pockets with coins before saving lives. You might hear it is safe to go out and congregate with others before it truly is. You might find an offer of a cure or prevention for the illness that is nothing but snake oil. Have faith in your intuition. Have faith in Spirit. Do not blindly follow your fellow man. Be careful about what you purchase. Weigh your actions with your heart.
#dailytarotcards #heartfelttarot #dailytarotreading #tarotreadingswithheather #tarotguidance #messagefromspirit #tarotlenormand #spiritmessagetotheworld #thefooltarot #thesnakelenormand #thewhiplenormand #thekeylenormand #themicelenormand