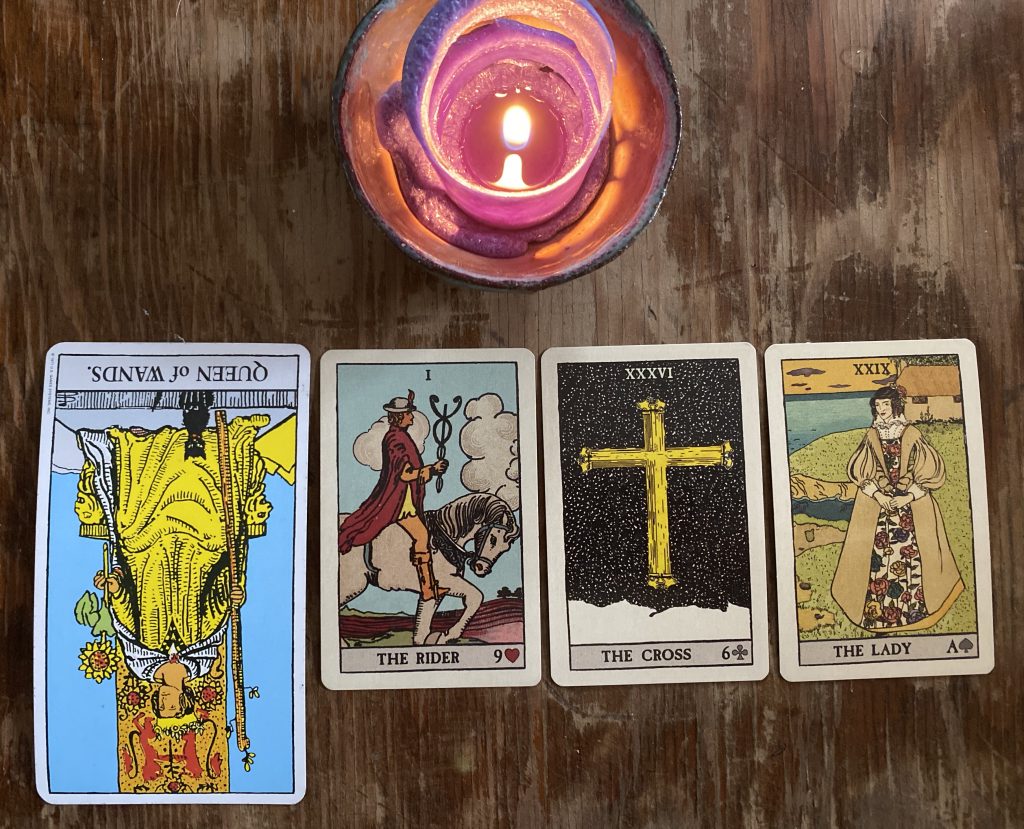 I asked Spirit what message do you have for the world today to guide us towards our highest good?
Message to the World
May 9th, 2020 (18 The Moon, 09 The Hermit)
QUEEN OF WANDS REVERSED – Tarot
THE RIDER + THE CROSS + THE LADY – Lenormand
In these painful times, it is tempting to hunker down, burrow into our misery with a defeatist attitude.
The Queen of Wands is unabashedly comfortable in her skin. She embraces and flaunts both her shadow and her light. In the reversed position, we are being called to manifest our queen energy.
We might not be at our best, stuck inside for months. Without the distractions of our regular busy schedules, we've learned a lot about ourselves. It is time to own our qualities, good and bad, dress for court, and rally the troops to make a change. Reach out, organize, network.
Put your inner queen back on her throne. You've got this.