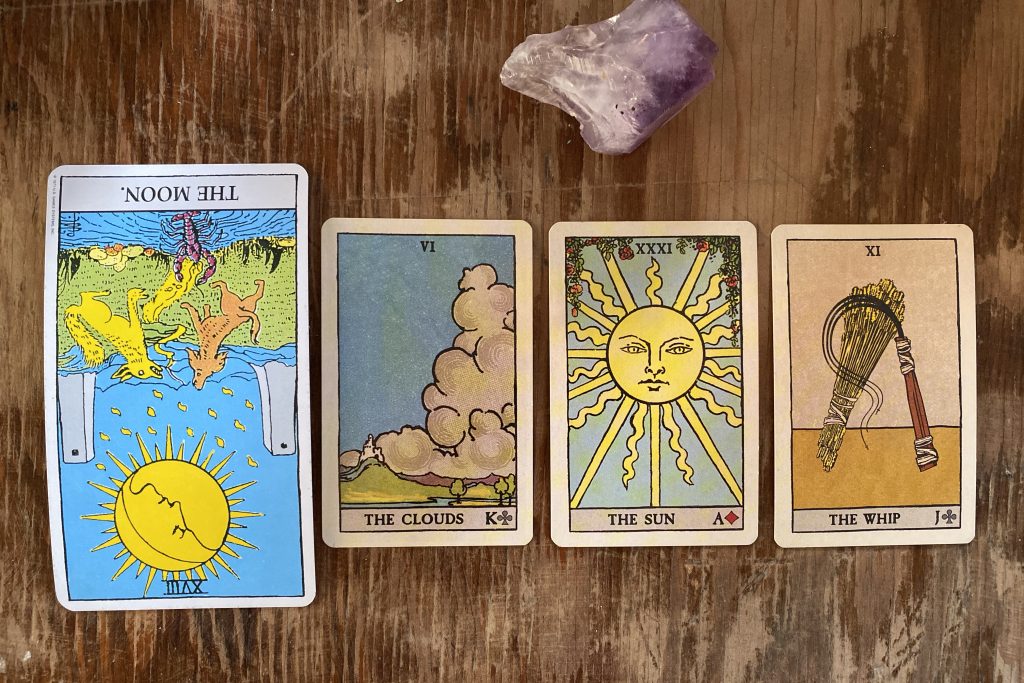 I am doing a daily Tarot draw asking Spirit, what message do you have for the world today to guide us towards our highest good?
Message to the World
April 23rd, 2020 (13 Death, 4 The Emperor)
THE MOON REVERSED – Tarot
THE CLOUDS (confusion, obscuring) + THE SUN + THE WHIP (arguments, abuse) – Lenormand
I was watching video tutorials by Sajah Popham of @evolutionary_herbalism yesterday about Rosemary. When he was discussing the psychological properties of the herb, he said (I am going to paraphrase) that Rosemary helps reconnect us to our life's purpose. It not only stimulates our short-term memories, but also helps us remember moments, traumas, and experiences from our childhood (or even our ancestors and past lives) that we may have obscured at the time to protect our souls. It helps us remember in such a way that, rather than reliving the traumas, we transmute them from injury to transformation, turning the experience into our strength and power. We can accept what has happened in our lives and reorient our perception to get clarity on how that was an integral part of our soul's development.
I feel like the cards that I drew today speak directly to this. THE MOON REVERSED asks us to shine a light on our subconscious to begin to transform past experiences into our building blocks instead of our stumbling blocks. The Sun card is about illumination, but the sun can also represent our higher calling, our soul's purpose. For my part, I think I'll start writing down my dreams to see what might emerge in the night to be evaluated under the light of day.