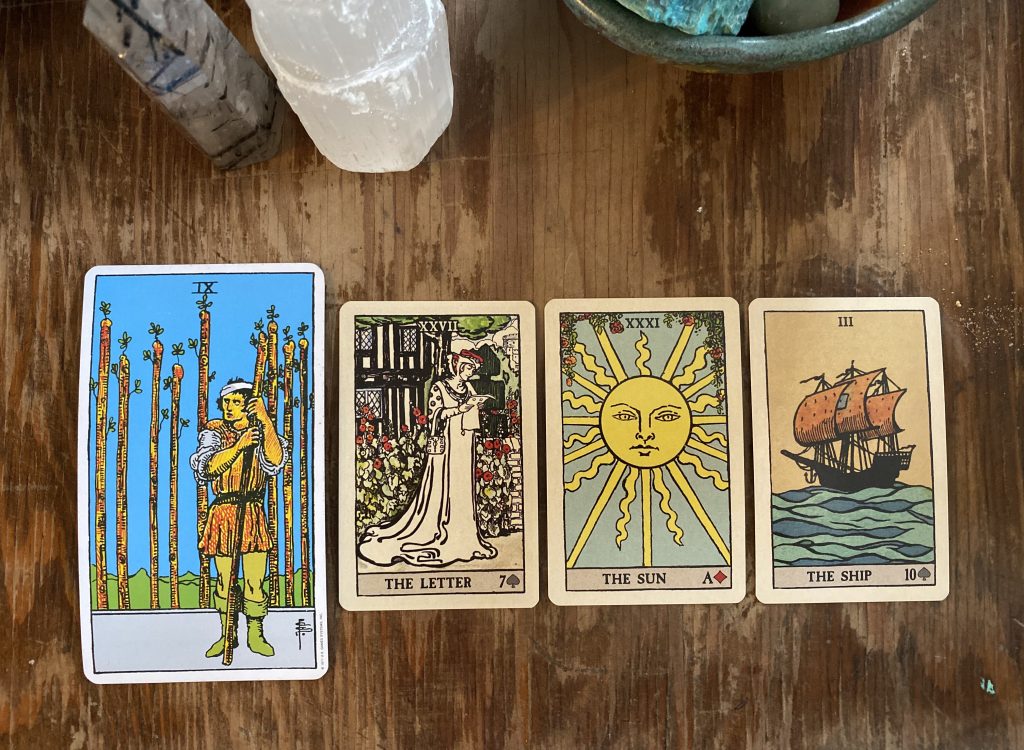 I am doing a daily Tarot draw asking Spirit, what message do you have for the world today to help us manifest our highest good?
Message to the World
March 15th, 2020
THE NINE OF WANDS – Tarot
THE LETTER + THE SUN + THE SHIP – Lenormand
As we stand on our battlements, awaiting the arrival of a pandemic, make sure to verify any information that you read about the virus and how it spreads. There are a lot of rumors and false hypotheses running rampant that inflate the panic.
Shine the light of truth (The Sun Lenormand) on any written missives (The Letter Lenormand) that proclaim how the virus spreads (The Ship). Keeping calm will help boost our immune systems and maintain equilibrium.
#dailytarotcards #heartfelttarot #dailytarotreading #tarotreadingswithheather #tarotguidance #messagefromspirit #tarotlenormand #spiritmessagetotheworld #nineofwandstarot #theletterlenormand #thesunlenormand #theshiplenormand