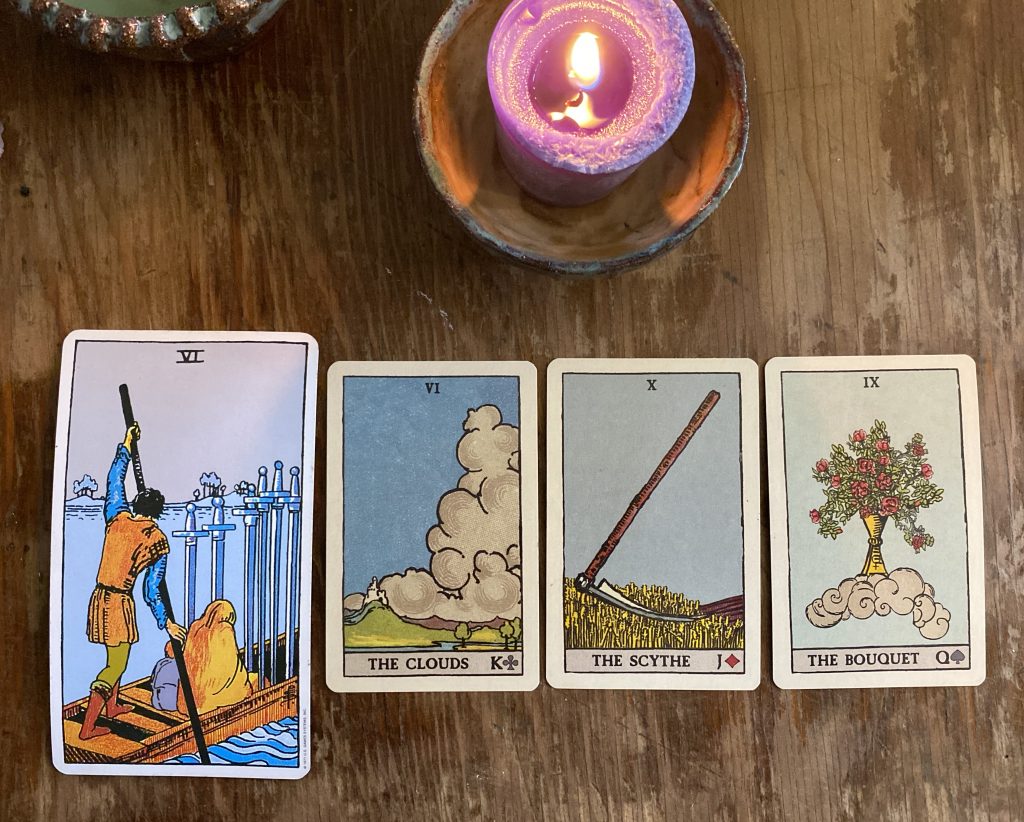 I am doing a daily Tarot draw asking Spirit, what message do you have for the world today to guide us towards our highest good?
Message to the World
April 27th, 2020 (17 The Star, 8 STRENGTH)
SIX OF SWORDS – Tarot
THE CLOUDS (confusion) + THE SCYTHE + THE BOUQUET (positive decision) – Lenormand
Sometimes we need to gather up our beliefs that align with our authentic selves and move on to calmer waters. This decision will bring us from confusion to bounty. Plant your ideas where they can shelter from the worst storms, where you can live your true path openly, without conflict.