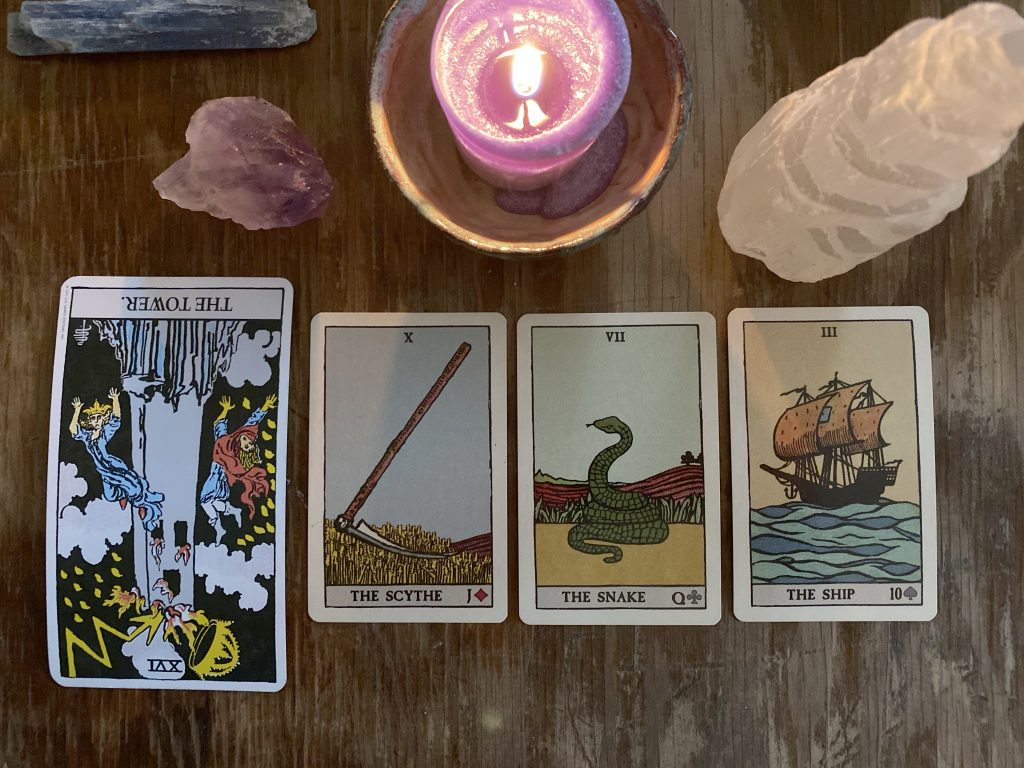 I am doing a daily Tarot draw asking Spirit, what message do you have for the world today to guide us towards our highest good?
Message to the World
May 1st, 2020 (10 Wheel of Fortune, 01 The Magician)
THE TOWER REVERSED – Tarot
THE SCYTHE + THE SNAKE + THE SHIP – Lenormand
The Scythe + The Snake = bad decision, attack, physical harm
The Scythe + The Ship = journey abruptly ended, accident, trip cut short.
The Snake + The Ship = travel problems, trip with a liar
This message is a warning that it is still a dangerous decision to travel. We are still in our TOWER moment brought on by the pandemic. It is the first day of May. We want to get out. We are tired of sheltering in place. We are weary of the restrictions. Wouldn't it be great to just walk out the door without a mask and hug all of our friends? Wouldn't it be nice to go back to the gym, work, or go to the grocery store without feeling like we were going to war?
Yes. It would be nice. But don't rush it. We are still in free-fall. We need to follow our intuitions, not our wishes. Be cautious. Stay safe.