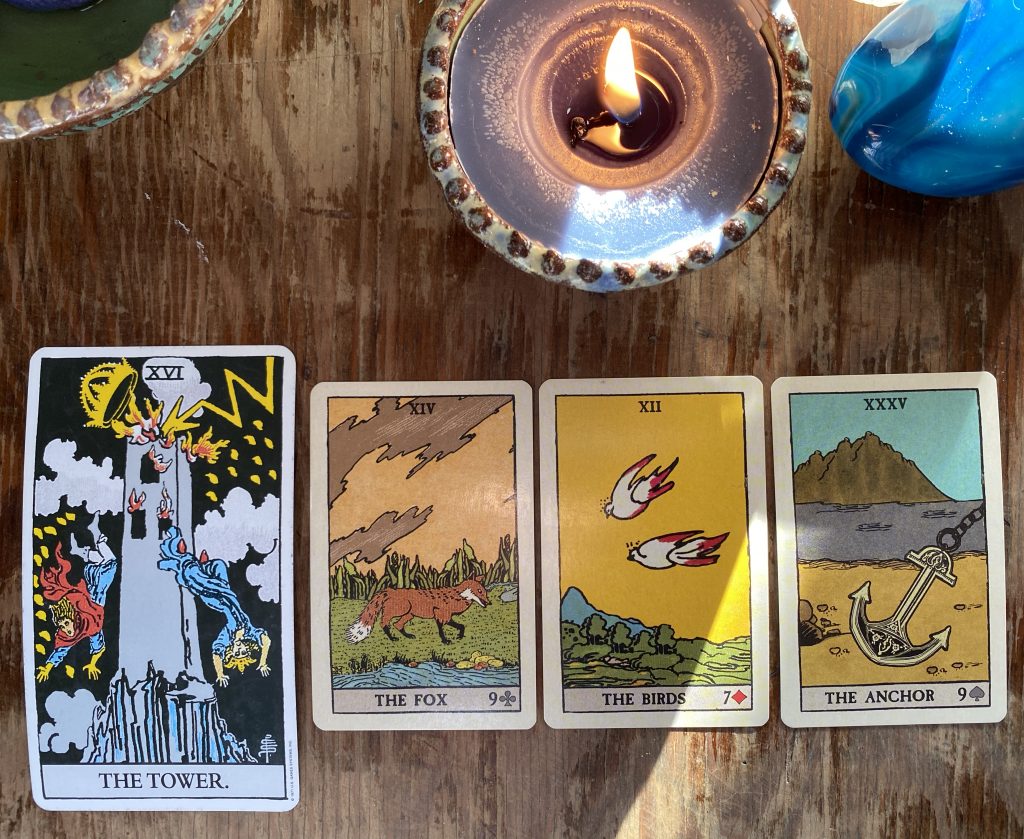 I asked Spirit what message do you have for the world today to guide us towards our highest good?
Message to the World
May 22nd, 2020 (13 Death, 04 The Emperor)
THE TOWER – Tarot
THE FOX + THE BIRDS + THE ANCHOR – Lenormand
We are not out of the Tower moment yet, no matter what people may say. It is going to take a long effort of collaborative thinking and work before our new foundations are strong enough to support us. Let's hope that we all emerge unscathed into that beautiful landscape of divine presence with the canopy of stars overhead and the means to nourish ourselves spiritually and corporally. (The Star) There is still work to do, collaborations to foster, ideas to ignite, structures to put in place.