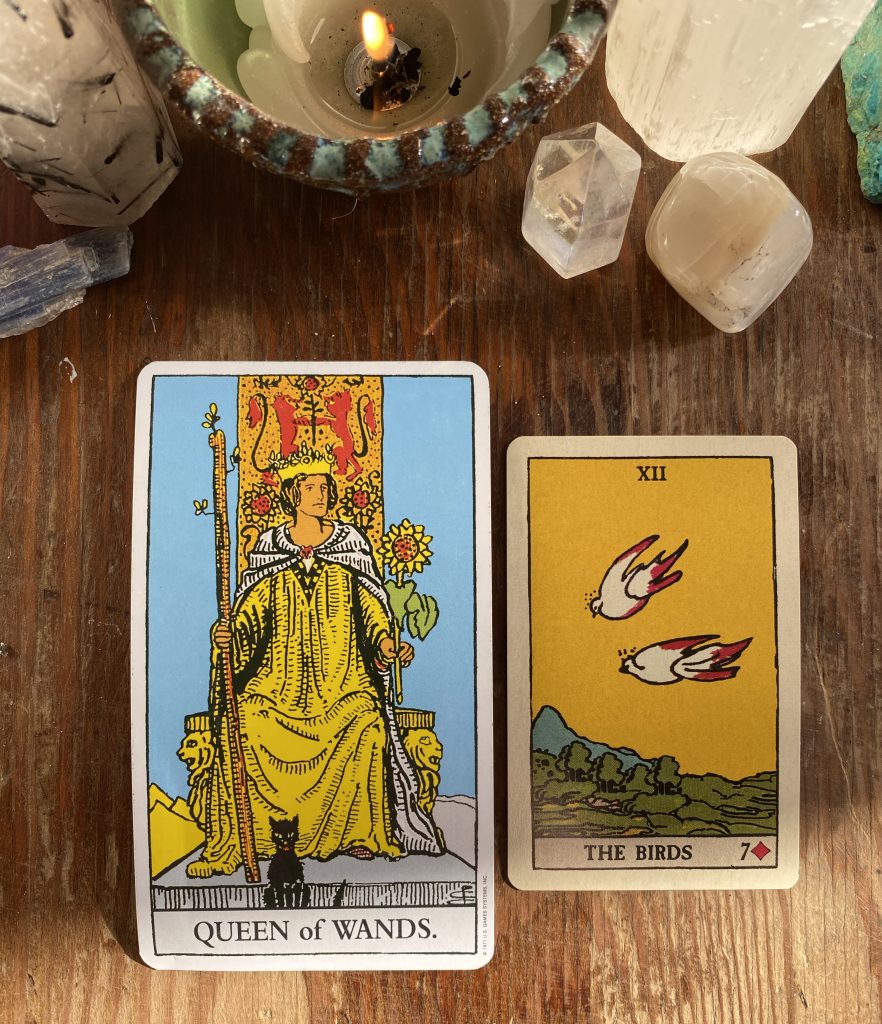 I am doing a daily Tarot draw asking the Spirit, what message do you have for the world to help us to manifest our highest good?
Message to the World
January 31st, 2020
QUEEN OF WANDS – Tarot
THE BIRDS – Lenormand
The Queen of Wands – Capable of manifesting one's passions. Getting things done. Driven and social.
The Birds – Conversation, a meeting with friends.
This might be a good day to meet a friend or colleague over coffee, tea, wine – or to pick up the phone. An excellent day to network. To open up and talk about what is lighting you up these days. Not to talk about work, or school, or the mundane, instead, share what excites you! (Unless those are the topics that you're most passionate about.)
To articulate your fire is to nourish it. The breath of your conversation will strengthen it.