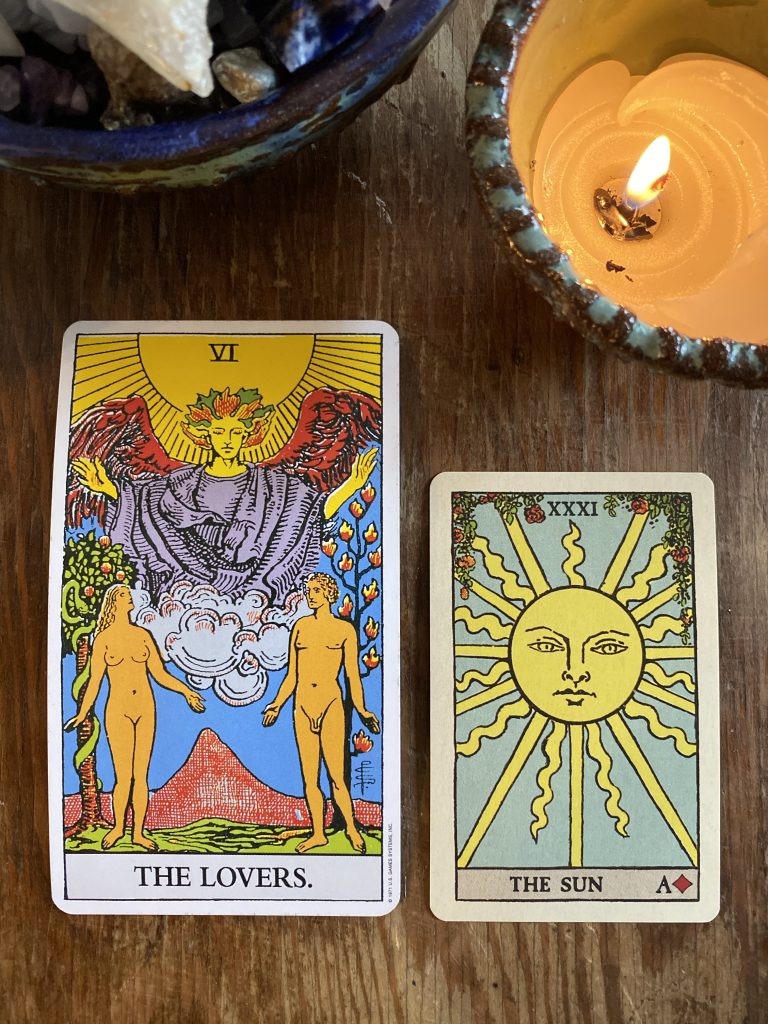 I am doing a daily Tarot draw asking the Spirit, what message do you have for the world to help us manifest our highest good?
Message to the World
February 1st, 2020
THE LOVERS- Tarot
THE SUN – Lenormand
illuminating the love in our lives
When we live a life in love, in harmony, one balanced between Spirit and our physical needs, we shine.
Honor your loved ones today. Be assured that when you make choices that are true to your higher calling, and grounded in love, Spirit will warm you and illuminate your way.