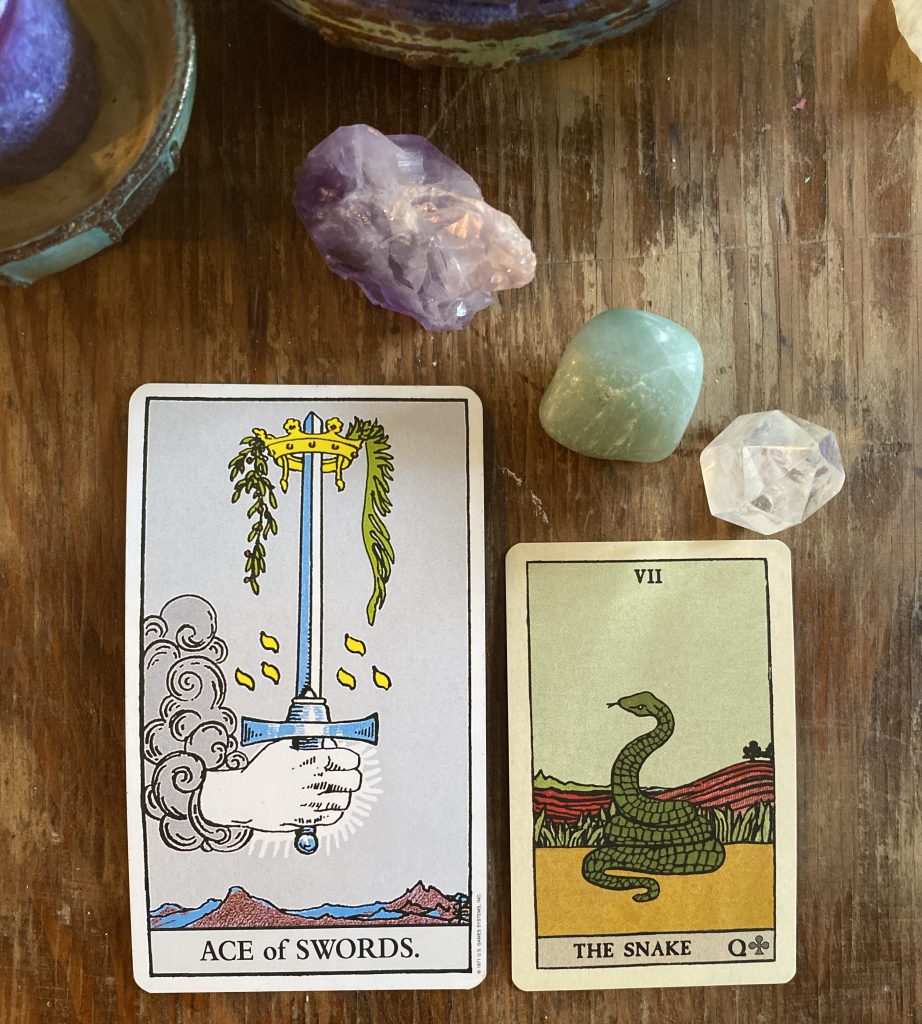 I am doing a daily Tarot draw asking the Spirit, what message do you have for the world to help us manifest our highest good?
Message to the World
February 6th, 2020
THE ACE OF SWORDS – Tarot
THE SNAKE – Lenormand
THE SNAKE
use your wit
be careful who you give your trust
to shed your skin
ACE OF SWORDS:
A new idea or philosophy
I'm looking at how that straight, triumphant sword faces the relaxed, curved snake, and it reminds me that my truth might not match your truth.
Not all paths to enlightenment presented to us will align with our true calling. Not all roads are straight, each soul's journey taking its own twists and detours, as does the snake before she sheds her skin.
Use the wisdom of the snake to sift what you hear. Listen with your intuition to be sure that dogma presented to you will help clarify your higher good rather than obscure it.
#dailytarotcard  #heartfelttarot #dailytarotreading #tarotreadingswithheather #aceofswordstarot #thesnakelenormand