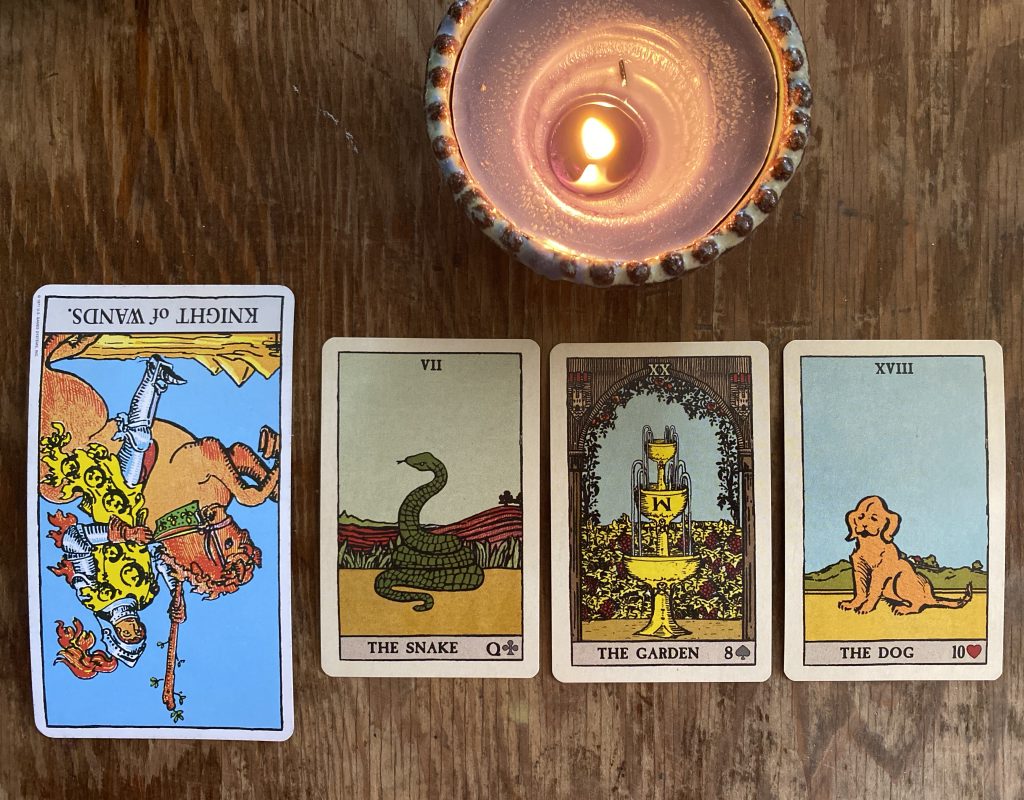 I asked Spirit what message do you have for the world today to guide us towards our highest good?
Message to the World
May 25th, 2020 (16 The Tower, 07 The Chariot)
THE KNIGHT OF WANDS REVERSED – Tarot
THE SNAKE + THE GARDEN + THE DOG – Lenormand
Most of us rely on support groups, peer groups of some sort or another. We belong to online forums, book clubs, sports leagues, alumni associations, communities of friends. We read their posts on Facebook and Instagram. We often share similar interests and beliefs about the world.
However, sometimes, with the best of intentions, our friends can give us faulty advice. Before we jump on our stallions, brandishing our wands, ready to champion our cause, Spirit advises us to stop and think about all of our sources of information. To sift them. Inhale them, exhale them, and see how they sit with our intuition. Be sure the foundation that you are launching yourself from is grounded in your truth, and not solely that of others.