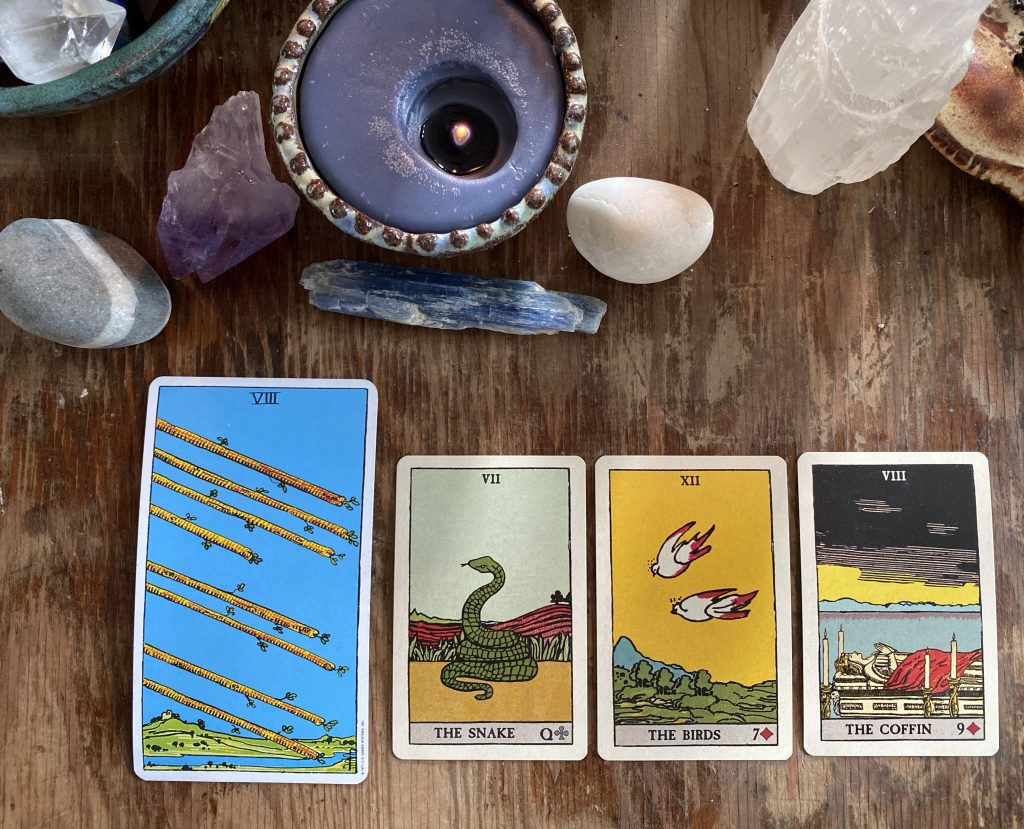 I am doing a daily Tarot draw asking Spirit, what message do you have for the world today to help us manifest our highest good?
Message to the World
April 7th, 2020
EIGHT OF WANDS – Tarot
THE SNAKE + THE BIRDS + THE COFFIN – Lenormand
It is poisonous to talk with our heads together, chirping like birds, gossiping, sharing the news in our flocks, our cliques, with neighbors, over coffee, over check-out, over fences. All of the chatter has stopped.
And yet, there is tremendous building energy all around us. The Pandemic is starting to peak in some places. Efforts to combat it are lining up, getting in position, gaining momentum.
I think today's message to the world is an affirmation that sheltering-in-place is making a difference. That by stopping to gather with each other, by stopping the spread, we are assisting the recovery. The relief efforts have organized and are hurtling along.