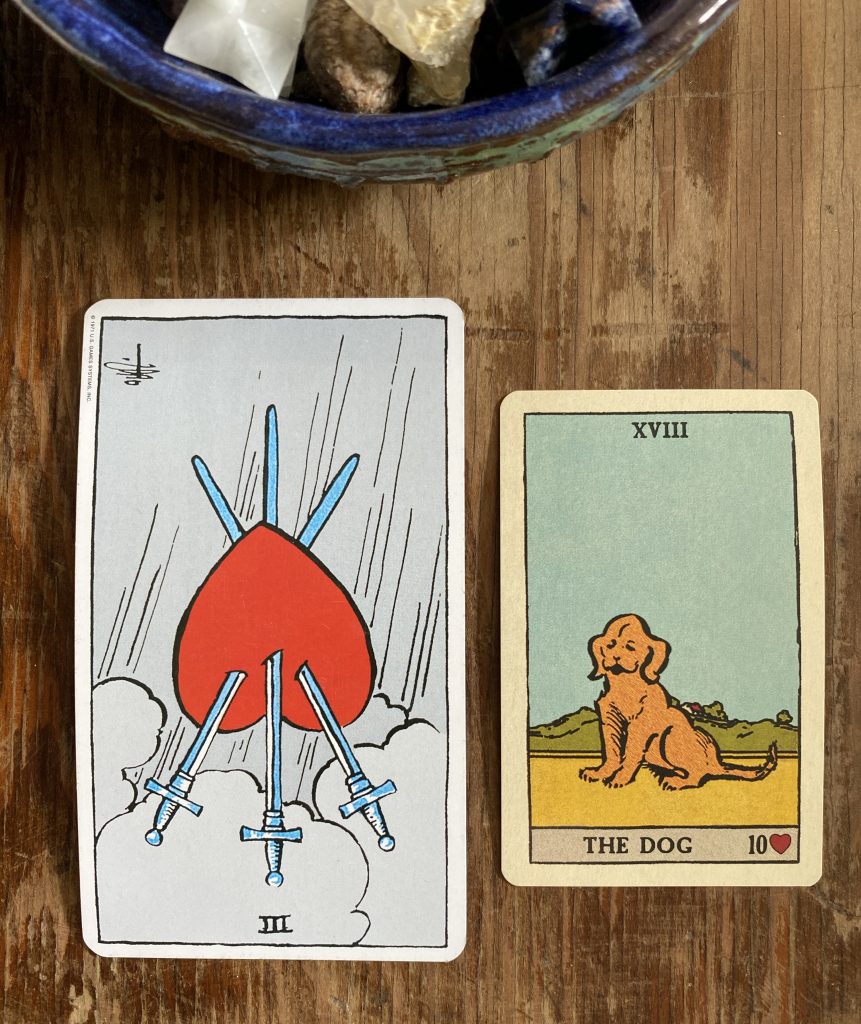 I am doing a daily Tarot draw asking the Spirit, what message do you have for the world today to help us manifest our highest good?
Message to the World
March 6th, 2020
THE THREE OF SWORDS REVERSED – Tarot
THE DOG – Lenormand
When you are with your best friends, you don't need to guard your heart. Their company is the balm that heals past heartaches and restores confidence.
#dailytarotcard #heartfelttarot #dailytarotreading #tarotreadingswithheather #threeofswordsreversedtarot #thedoglenormand