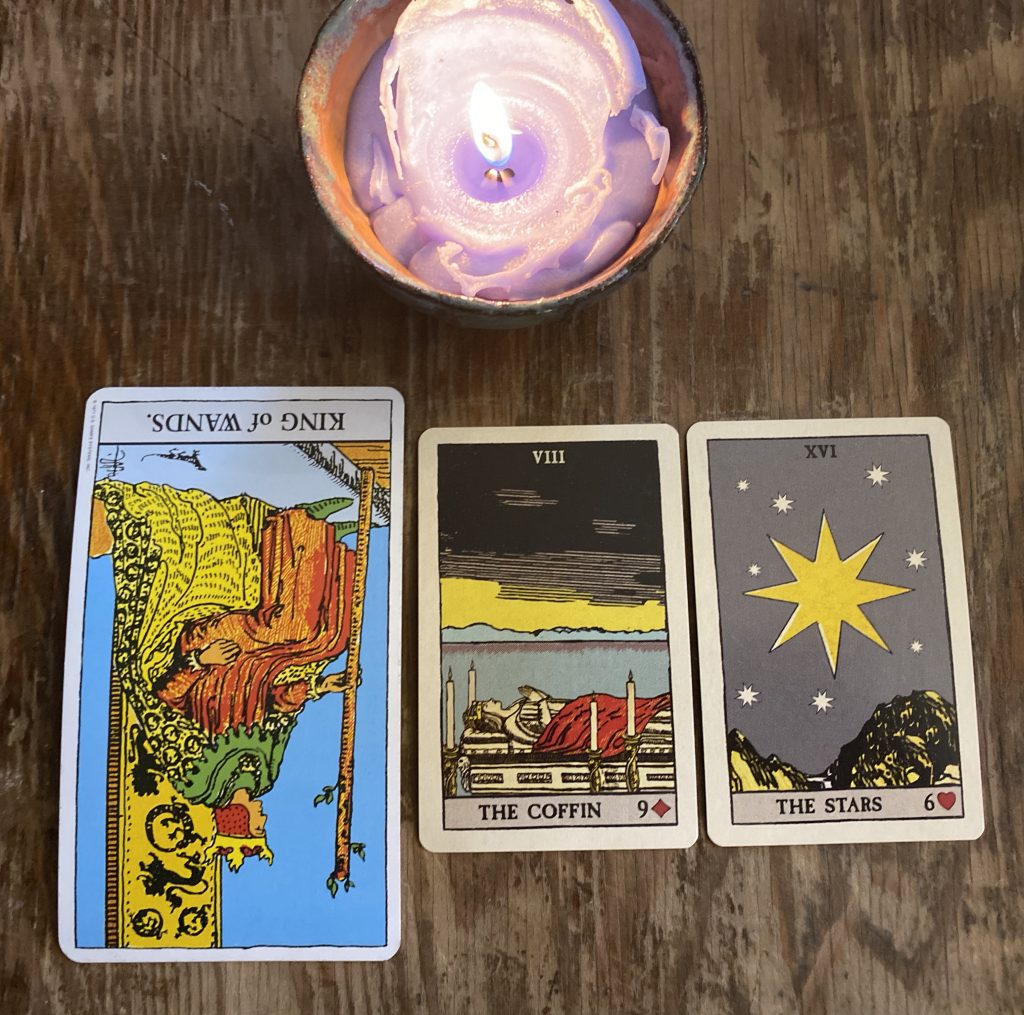 I am doing a daily Tarot draw asking the Spirit, what message do you have for the world today to help us manifest our highest good?
Message to the World
March 11th, 2020
THE KING OF WANDS REVERSED – Tarot
THE COFFIN + THE STARS – Lenormand
If you live in an area where illness from the coronavirus is spreading (The Coffin + The Stars), you may find yourself needing to step into a leadership role. Be prepared for this. If you aren't used to taking the initiative, make a checklist of what you might be required to do if the people in your life who usually direct things, fall ill. Ask questions and get answers before it happens.
Will you need to pay the bills? Make sure you have access to logins for online payments and are aware of which ones take priority. Will you need to do the shopping? Do you know where to transport someone if they are incapacitated? Do you need to think about what it might take to care for sick people at home? Do you know the symptoms of the virus so that you can stop false panic or get expedited help if warranted?
When our villages are hit with a crisis, we are all called upon to step up and serve. Assume that you may be thrust out of your comfort zone, and start planning.
#dailytarotcard #heartfelttarot #dailytarotreading #tarotreadingswithheather #kingofwandsreversedtarot #thecoffinlenormand #thestarslenormand