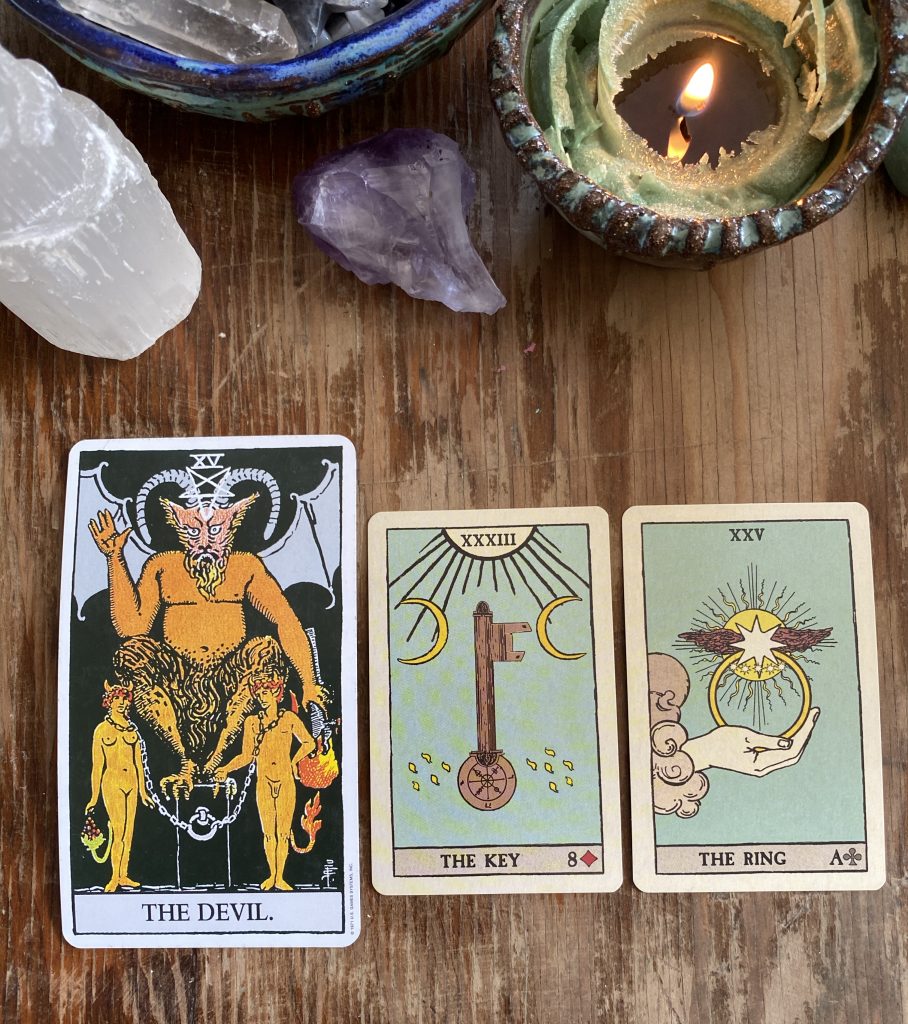 Message to the World
March 12th, 2020
THE DEVIL – Tarot
THE KEY + THE RING – Lenormand
The Devil can represent situations that are binding us to the material realm and blinding us to Spirit. The Key Lenormand card can represent unlocking, but it can also represent the locking up of information, of keeping things secret. The Ring Lenormand card often symbolizes relationships, contracts, and cycles.
This message is asking us to evaluate if we have relationships in our lives that bind us to secrets. Maybe, over time, an accumulation of hidden baggage that weighs us down, keeping us from our highest good. Spirit asks us to look at the promises that we've made, promises to hold things in, to hide actions and information, and assess if it is spiritually healthy to continue to do so.
Some secrets are like splinters and can fester if left embedded too long. They distract from the present and make a mindful life difficult. If you carry some of those inside you, you may want to find a trusted source to talk to about them, or, you could start to write them down, to express them. Burn what you write afterward if you feel compelled to, but begin the process of extraction.
#dailytarotcards #heartfelttarot #dailytarotreading #tarotreadingswithheather #tarotguidance #messagefromspirit #tarotlenormand #spiritmessagetotheworld #thedeviltarot #thekeylenormand #theringlenormand