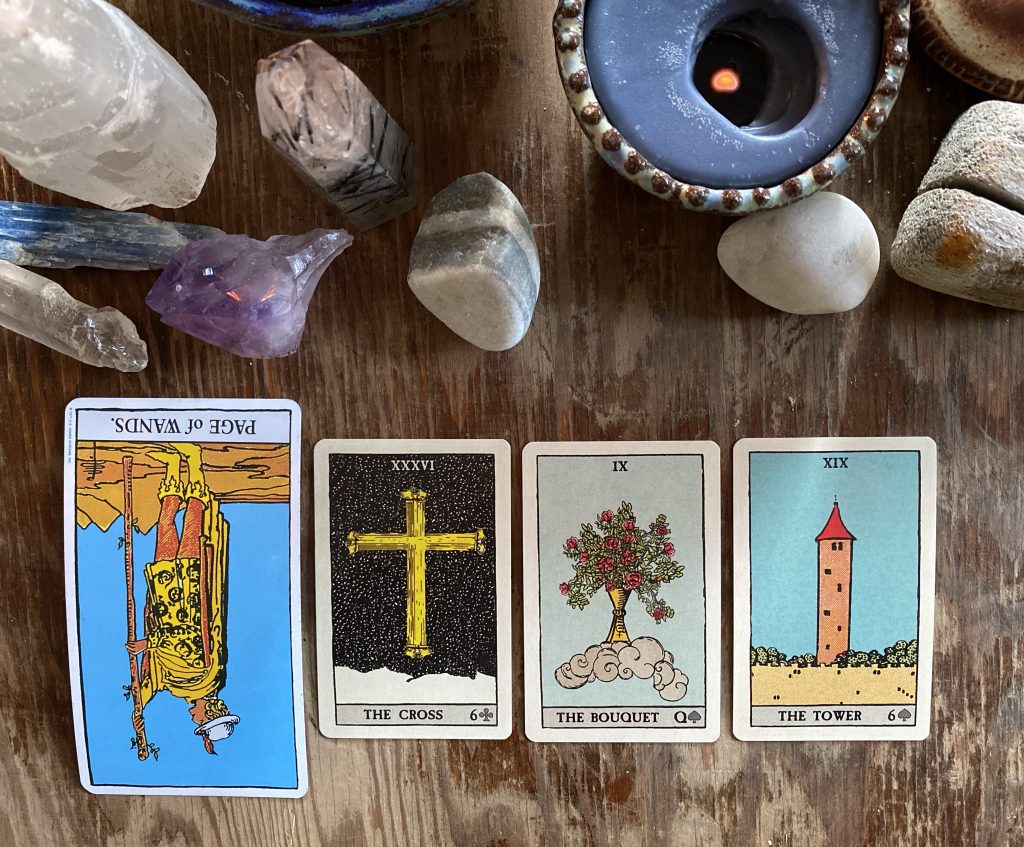 I am doing a daily Tarot draw asking Spirit, what message do you have for the world today to help us manifest our highest good?
Message to the World
April 10th, 2020
PAGE OF WANDS REVERSED – Tarot
THE CROSS + THE BOUQUET + THE TOWER – Lenormand
We are all experiencing different levels of hardship brought on by our forced shelter-in-place orders.
Today, Spirit asks us to look upon this time as a gift, even our troubles. This moment offers us the opportunity to contemplate, to pursue, to think about what our true passions are. Look within and remember what sparked the fires of our youth. Were there creative pursuits, ambitions, activities that lit us up, that the grind and hustle of life caused us to abandon or forget? Do we have new instincts, new drives being birthed by witnessing the sorrows of today through the lens of our accumulated wisdom?
Remember that Page of Wands that lives deep inside you, and embrace them anew. Allow that staff of fire to heat you up inside, to support you, so that new, green, beautiful life, ideas, energy, and concepts emerge.