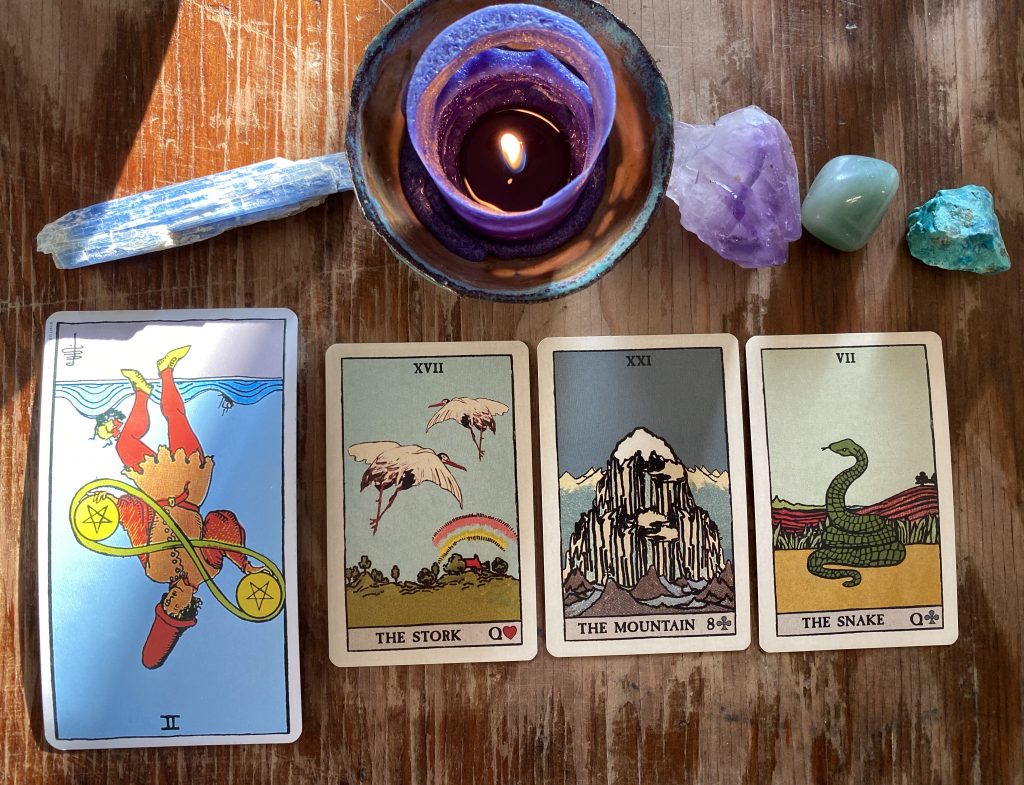 I asked Spirit what message do you have for the world today to guide us towards our highest good?
Message to the World
May 10th, 2020 (19 The Sun, 10 The Wheel of Fortune, 01 The Magician)
TWO OF PENTACLES REVERSED – Tarot
THE STORKS + THE MOUNTAIN + THE SNAKE – Lenormand
As things start to reopen, we may find ourselves juggling two different perceptions. On the one hand, we have our expectations of things going back to normal, on the other is the reality that it still isn't safe to stop social distancing.
We may have been yearning for our lives and routines from three months ago, and eagerly awaiting the go-ahead to go shopping, go back to work, see our friends and colleagues.
Be prepared for delays and troubles. It is going to be hard to carry both our wishes for how we remember life to be alongside the logistics of being out of isolation with the contagion still present.
It might be easier to let go of the past and focus on doing the best we can today with our circumstances.