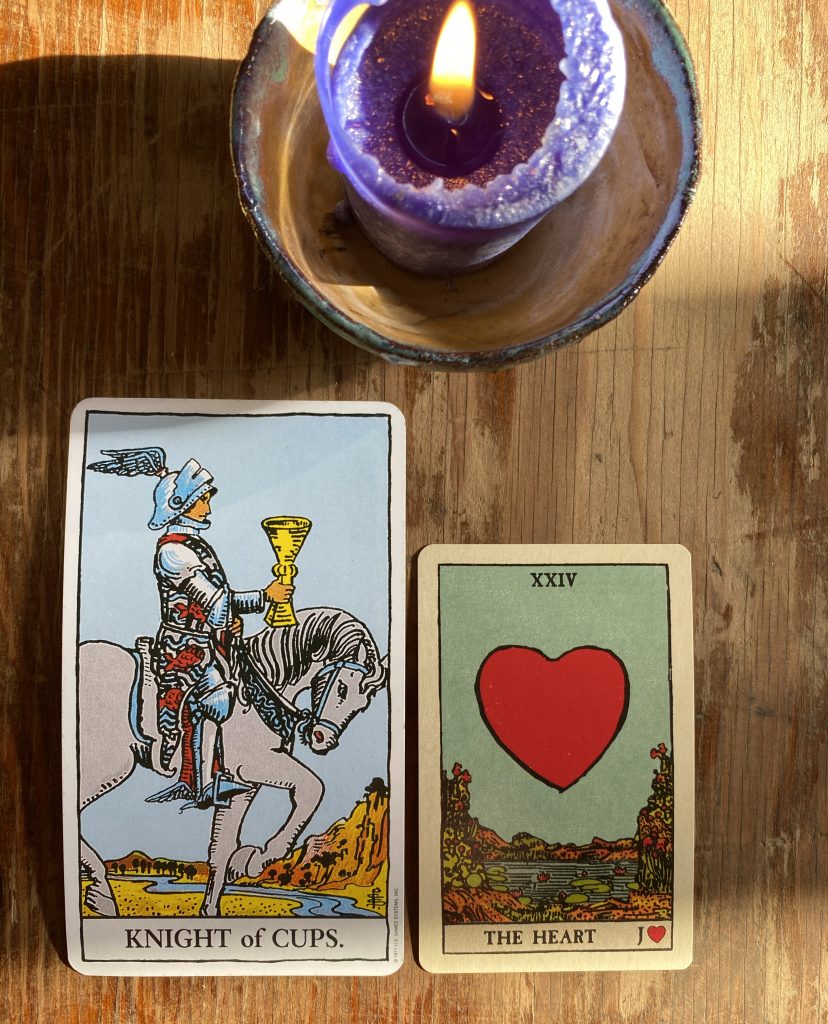 I am doing a daily Tarot draw asking the Spirit, what message do you have for the world to help us manifest our highest good?
Message to the World
February 8th, 2020
THE KNIGHT OF CUPS- Tarot
THE HEART – Lenormand
Cups are the suit of water, emotions, and intuition. The heart represents love.
These two cards are so beautiful together. This message from Spirit could not be more clear.
The message today is to be kind. The world needs our love, let us try to filter our actions and words through affection, acceptance, tolerance, and compassion.
#dailytarotcard #heartfelttarot #dailytarotreading #tarotreadingswithheather #theknightofcupstarot #theheartlenormand