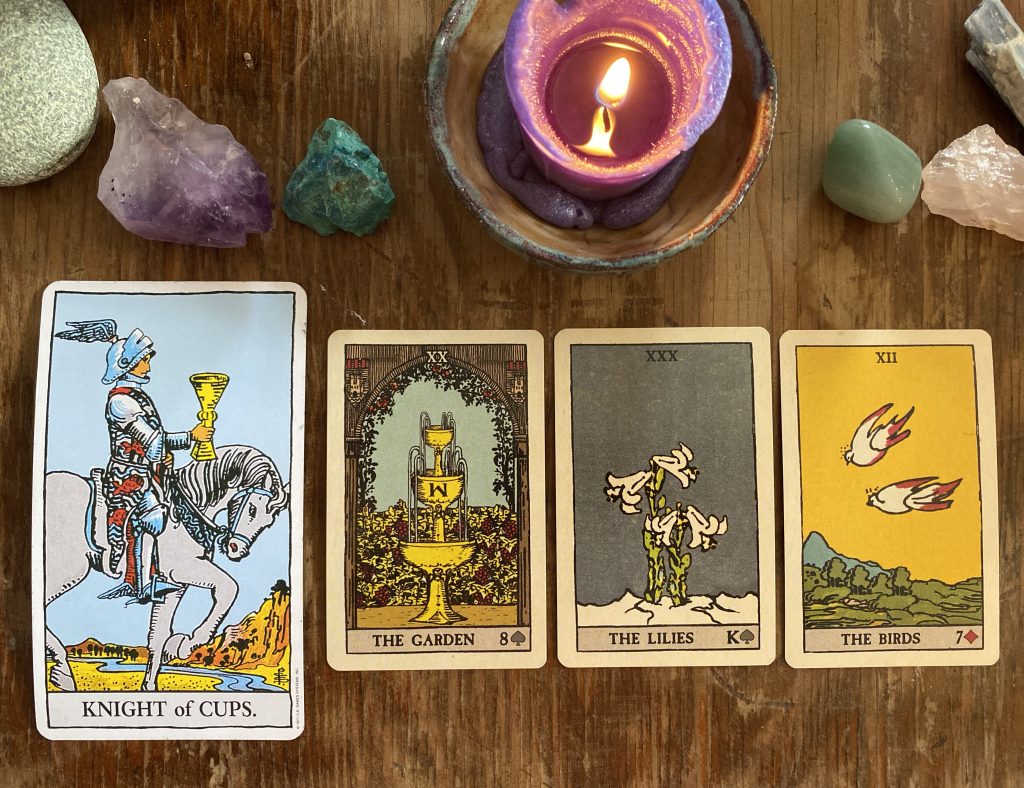 I asked Spirit what message do you have for the world today to guide us towards our highest good?
Message to the World
May 16th, 2020 (16 Tower, 07 The Chariot)
KNIGHT OF CUPS – Tarot
THE GARDEN + THE LILIES + THE MICE – Lenormand
The Garden + The Lilies can represent a gathering of mature people. The Garden + the Birds, networking, internet, social media. The Lilies + The Birds can be a talkative elderly person or couple.
Today, we should take time to connect with the elders in our lives through social media, phone calls, zoom. Reach out and say hello. Isolation can be terrible cruelty for someone living alone whose peers might have already passed to the heavens. An attentive ear and kind words can make a world of difference.