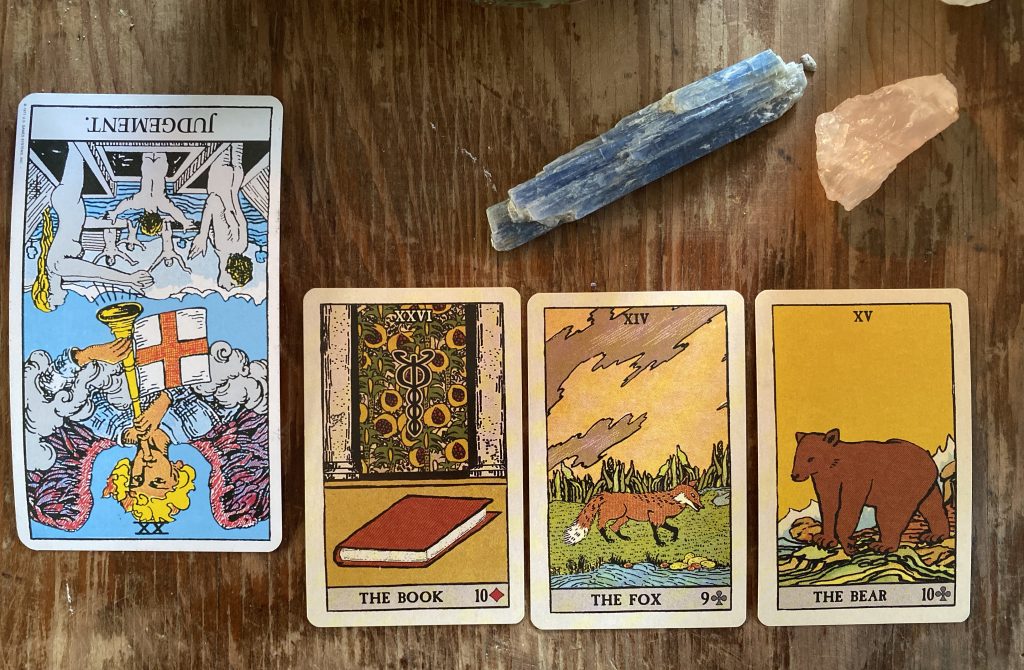 I am doing a daily Tarot draw asking Spirit, what message do you have for the world today to guide us towards our highest good?
Message to the World
April 19th, 2020 (18 The Moon, 9 The Hermit)
JUDGEMENT REVERSED – Tarot
THE BOOK + THE FOX + THE BEAR – Lenormand
The Book + The Fox = workbook, manual
The Book + The Bear = powerful secret
Do we doubt that we are ready? Are we hanging back, looking for some workbook that we need to read, a powerful secret to be discovered before we can transcend to the next stage of our highest purpose?
What if it was as simple as turning to Spirit, lifting our arms, and saying, "here I am, as I am. how might I serve?"