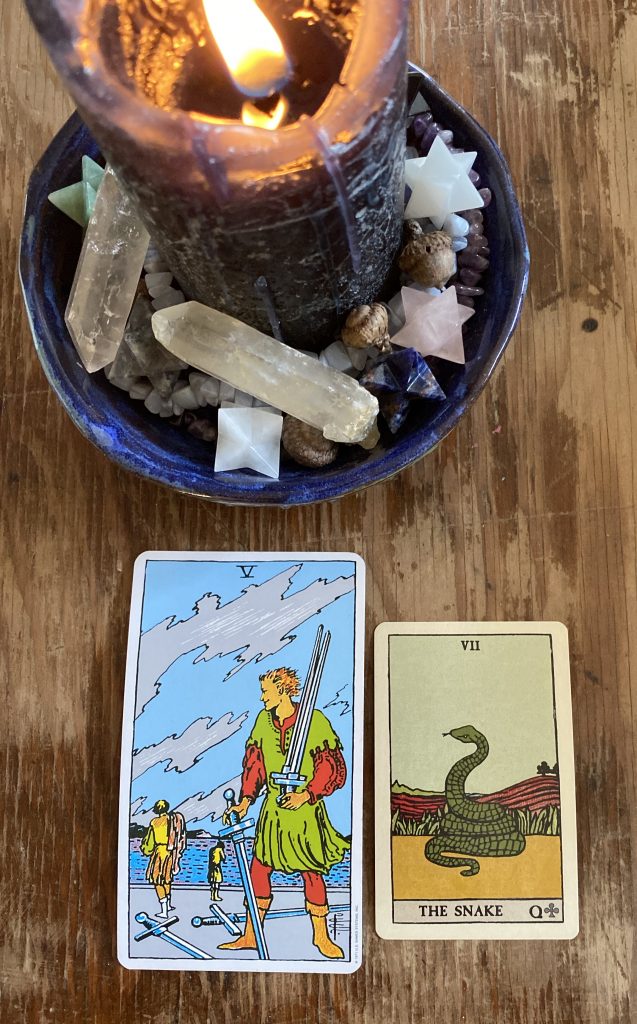 I am doing a daily Tarot draw asking the Spirit, what message do you have for the world today to help us manifest our highest good?
Message to the World
March 8th, 2020
THE FIVE OF SWORDS – Tarot
THE SNAKE – Lenormand
The Snake represents deception. It can also be envy, malice, something toxic, something that can bight.
The Five of Swords often warns of the damage that results if we are hurtful when we debate – if the need to win at all costs causes us to lash out with wounding and diminishing words.
Today's message is to heed what we speak. Check to see if that Snake is coiled inside our ribs, around our heart, before we argue our positions. If it is, we need to loosen it's grip, before opening our mouths.
#dailytarotcard #heartfelttarot #dailytarotreading #tarotreadingswithheather #fiveofswordstarot #thesnakelenormand