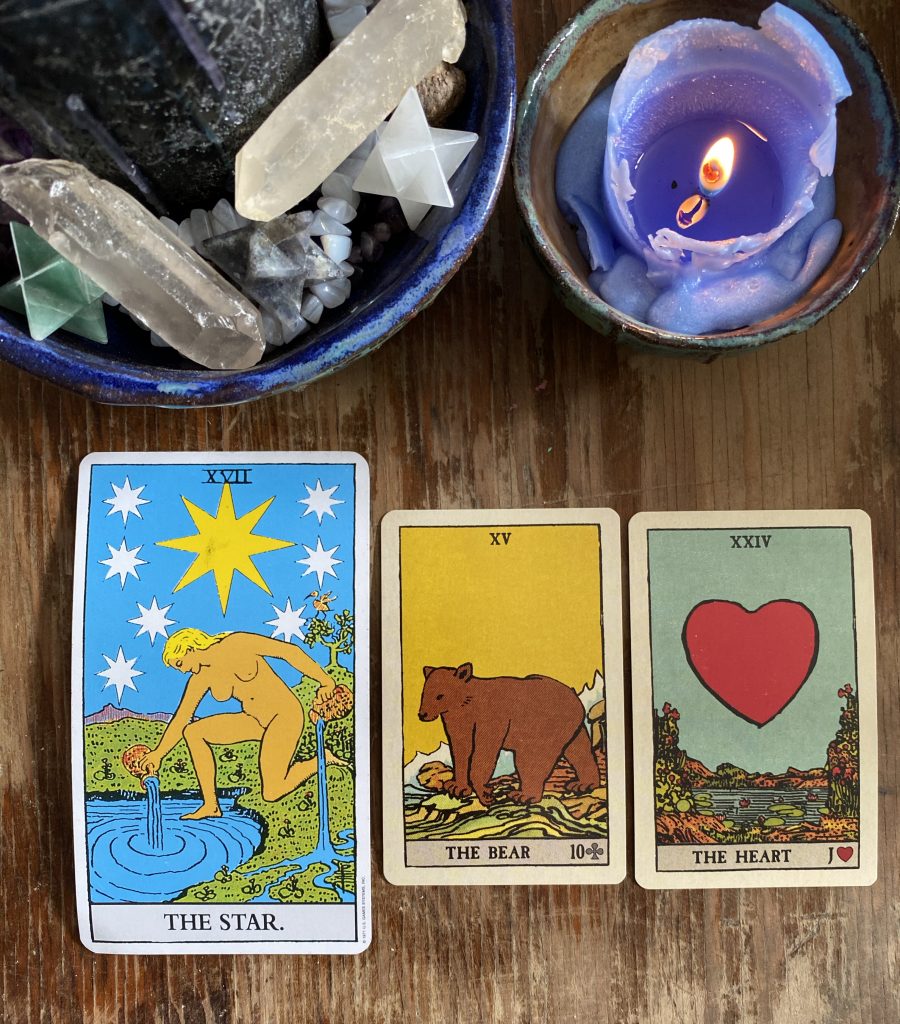 I am doing a daily Tarot draw asking the Spirit, what message do you have for the world today to help us manifest our highest good?
Message to the World
March 9th, 2020
THE STAR – Tarot
THE BEAR + THE HEART – Lenormand
I just read in a forum thread on Biddy Tarot the words of a wise member who said, "The Star follows the upheaval of the Tower where we are laid bare and struck down to our lowest point. It is from this point that we have nothing but hope and trust in the Universe left to turn to, and it is often from this perspective that we truly open to the guidance the Universe has to offer. "
The Bear Lenormand in this reading stands for Protection and the Heart Lenormand for love. Spirit watches us, guards us, cherishes us.
I've come to realize that Spirit answers all questions that I direct at it, from myself and from the people I'm doing readings for. No matter is too trivial for an answer. Spirit cares about each and every one of us and about all of our foibles.
Today's message is a reminder that Spirit watches over us with love at all times. And when we find ourselves on the far side of a "Tower Moment," Spirit is there to offer us unconditional love and guidance.
#dailytarotcard #heartfelttarot #dailytarotreading #tarotreadingswithheather #thestartarot #thebearlenormand #theheartlenormand